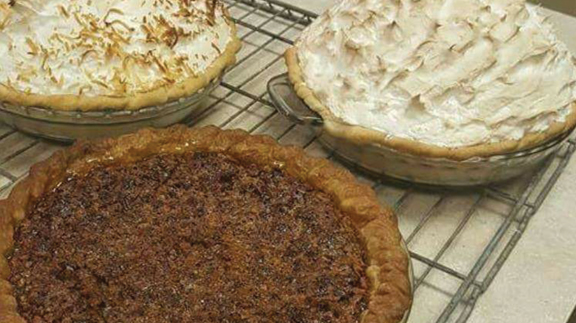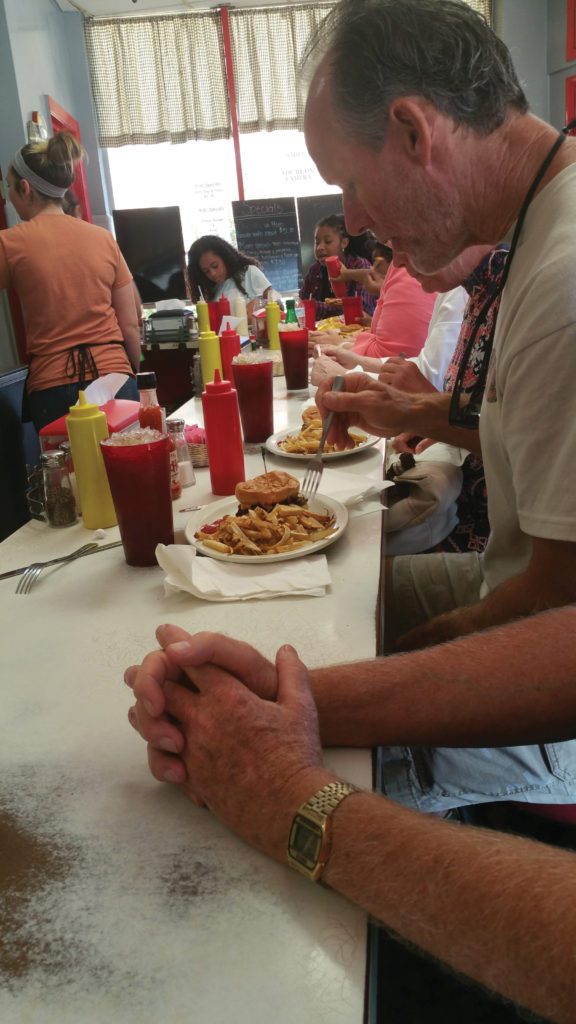 By Joanne Jones
Many people say you eat with your eyes. That may be true, but I think you get your appetite through your nose; at least you do at the Hamburger Inn in Ardmore, Okla. Just walk down North Washington Street between Main and Broadway; you will be hungry without ever entering the building. That is because you can smell the grilled onion burgers from half a block away.
Then you enter this tiny little business that is dwarfed by the surrounding buildings. Inside you find one tiny little table at the front for two, another two along the north wall and a row of shiny vinyl-topped chrome pedestal stools at the counter filled with people. It is so small there is seating for only 12 people at the bar. However, the size of the building and limited seating have not stopped this restaurant from being one of the best little hamburger joints in the state.
My class was on a fundraising event in downtown Ardmore, when my buddy suggested we eat lunch at the Hamburger Inn. The Saturday I rolled up to get an onion burger was a major déjà vu moment for me. I could smell the onions cooking as I got out of my car. I walked in and I swear it was like I was 13 again and entering it for the first time. The setup was the same with the grill still in the southwest corner in full view of the patrons. Even the smells and workers were all oddly similarly to when I was 13. Back then my family had just moved to Oklahoma from Texas, so I had never even heard of the Hamburger Inn.
Read more about Joanne's visit in the latest issue of OKFR!