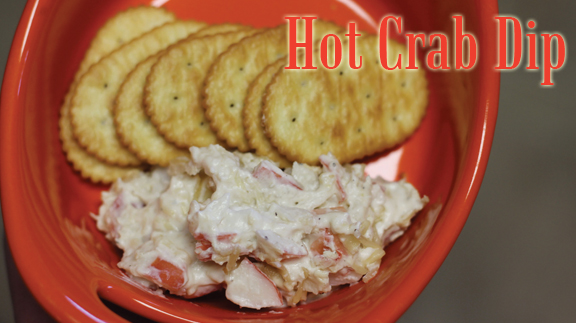 By Lacey Newlin
Total Time: 25 minutes
Serves: About 3 cups

Ingredients
6 ounces lump crab meat
4 ounces cream cheese, softened
1/4 cup sour cream
1/4 cup mayo
2 tablespoons minced green onion
2 large garlic cloves, grated or minced
1 teaspoon Worcestershire sauce
1 tablespoon lemon juice
1/2 cup shaved Parmesan cheese, to mix in
1/4 cup shaved Parmesan cheese, for topping
Salt to taste
Fresh cracked pepper to taste

Instruction
Preheat oven to 350 degrees Fahrenheit. Combine all the ingredients in a mixing bowl, except for the 1/4 cup of Parmesan for the topping. Mix well. Transfer the mixture to a baking dish and top with 1/4 cup of Parmesan. Bake for 18 to 20 minutes, and serve warm.