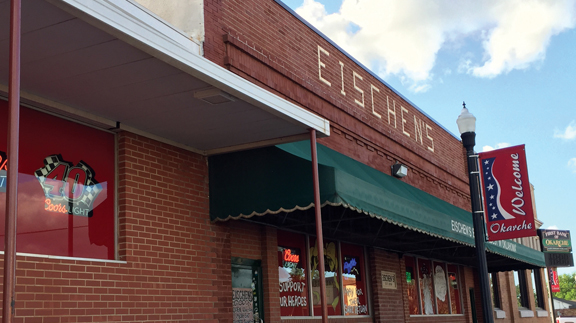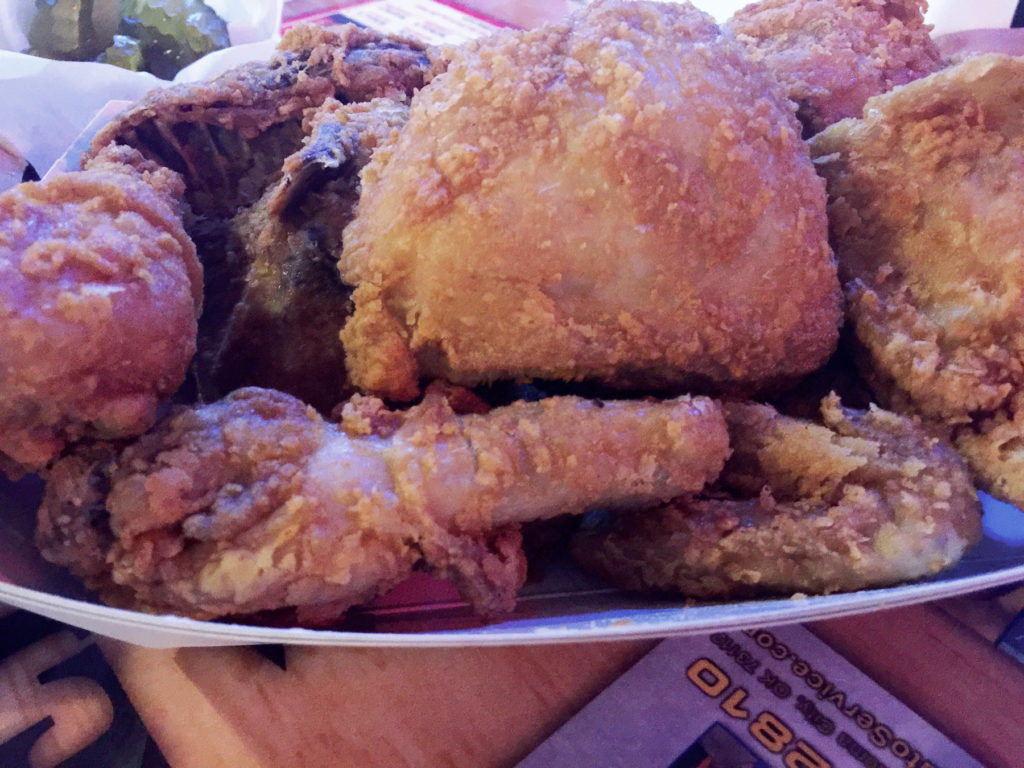 By Laci Jones
When you think about the best fried chicken in Oklahoma, Eischen's Bar is likely on the top of that list. The oldest bar in Oklahoma, Peter Eischen opened Eischen's Saloon in 1896.
The saloon was open until prohibition, but the saloon was re-opened shortly after by the founder's son and grandson, Nick and Jack Eischen. The back bar was hand carved in Spain in the early 19th century.
"During the Gold Rush, it was shipped to California," according to the Eischen's Bar website. "It was lost in time until it was brought to Okarche in 1950 for the enjoyment of all who stopped by Eischen's."
The bar remained open until a fire in January 1993 destroyed except a small section of the hand carved bar and other memorabilia. The bar was rebuilt, re-opening in August 1993 with the piece of the bar that survived the fire on display.
Nearly 25 years after their re-opening, the historic bar is a favorite among many Oklahomans. My first trip to Eischen's Bar was during my first year in college, and I still enjoy making the hour-and-a-half drive to order their fried chicken several years later.
Okarche, Okla., is a small town with a population of 1,215 located northwest of Oklahoma City. The restaurant is the main attraction to the small town with a small sign hanging on the side of the street. Walking by, I could smell the fried chicken, which was delightful.
Read more about the experience in the June issue.