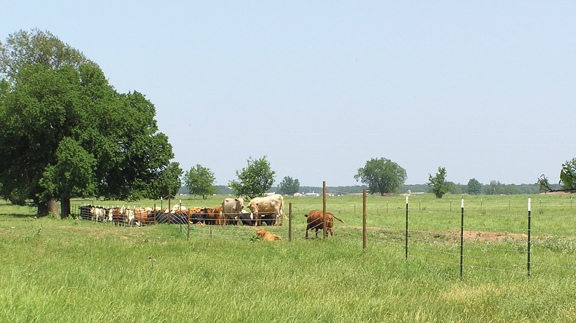 Proving Conservation Practices Improve Water Quality
By Jeri Fleming
Conservation practices are implemented on thousands of acres of land each year to help improve soil health and reduce erosion, reduce runoff of pollutants, provide sustainable water sources or improve the quality of grazing lands.
These practices are put in place voluntarily, though some of the cost can be covered by local conservation districts, the U.S. Department of Agriculture, Natural Resource Conservation Service, the Oklahoma Conservation Commission, the U.S. Environmental Protection Agency and the USDA Farm Services Agency. However, installing these practices may have some unintended consequences, but that is not necessarily a bad thing.
During 2017, practices implemented in five Oklahoma watersheds have resulted in improvements to water quality to the point that the EPA has recognized them as nonpoint source success stories. Nonpoint source success stories highlight water bodies that have been impaired, or not meeting their beneficial uses, as a result of pollution from runoff, such as increased sediment, bacteria and nutrients, but as the result of conservation practices put on the land, they are now meeting some or all of those uses.
The success is proven as a result of OCC's Water Quality Division's monitoring program. OCC Water Quality staff monitors streams across Oklahoma on a rotating basis, so each stream is monitored for two years on a five-year rotation. Staff implements the Nonpoint Source Assessment Program that looks at the overall aquatic health, evaluates beneficial uses and supports and identifies impacts from nonpoint source pollution of streams.
Pick up the November issue to learn more!