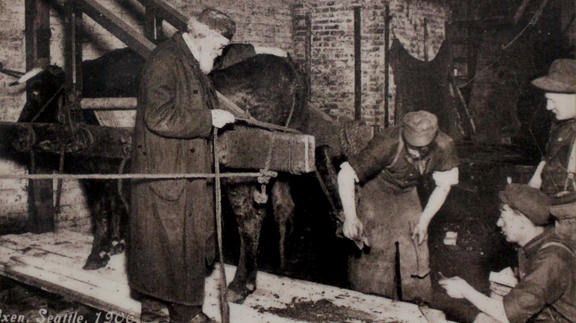 By Laci Jones
With the saying, "Don't reinvent the wheel," Lee Liles, owner of the National Museum of Horse Shoeing Tools and Hall of Honor said the same could be said about the horseshoe.
"Nothing is really new in a horseshoe," he explained. "It just seems to be a revolving circle."
While the horseshoe has not changed, Liles said the title of the horseshoe specialist has. At some point over time, the horseshoer took on the name "farrier," he added.
Certification
Horseshoers in the late 19th century needed to have a certificate issued by the Master Horseshoers National Protective Association. Liles said the association was like a union. If someone was caught without being a licensed member, they could be fined $400.
The color of the certificates wa­­­­­s different each year, making the certificates easy to identify when entering the blacksmith's shop.
Other countries like Canada and Germany also required certification. Horseshoers in London in 1909 needed to carry a certificate with them at all times. The certificate was signed by the queen, Liles explained.
Read the latest issue of OKFR to learn more!