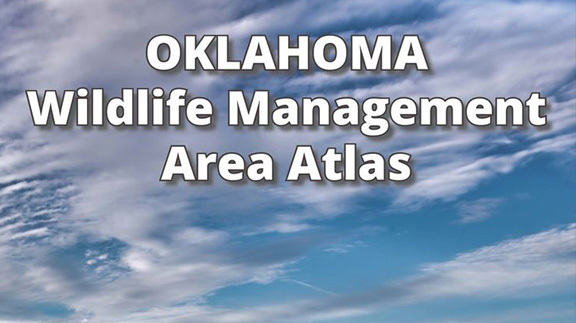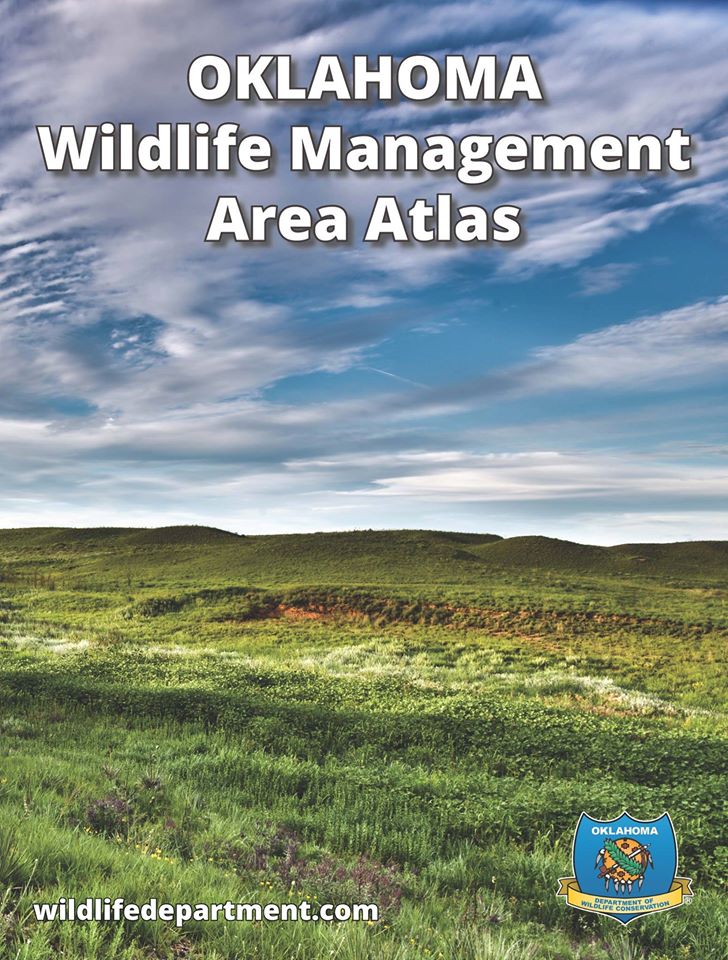 Oct. 13, 2015- The latest version of the "Oklahoma Wildlife Management Area Atlas" is now available from the Wildlife Department. At more than 100 pages, this oversized, spiral-bound volume is an indispensable guide to more than 80 public hunting and fishing areas totaling more than 1.6 million acres.
"Such a large offering spread across one of the most ecologically diverse states in the nation pretty much guarantees that you're no more than a short drive away from a public area where you can hunt and fish," said Richard Hatcher, director of the Oklahoma Department of Wildlife Conservation.
This atlas is a compilation of maps and information to serve as a valuable tool for navigating the state's public lands. Each page highlights the topography, borders and features of Oklahoma's WMAs and Wildlife Department fishing areas.
Along with updated maps of all of the areas, new WMA maps appearing in this 2015 edition include Cross Timbers, Beaver River-McFarland Unit, Shorb and Grady County. For the first time, the atlas contains maps of Department-owned fishing areas including American Horse, Nanih Waiya, Vanderwork, Ozzie Cobb, Schooler, Evans Chambers, Hall and Jap Beaver.
Included in the $25 purchase price of the WMA atlas is a one-year subscription to "Outdoor Oklahoma," the official Wildlife Department magazine. Current subscribers may give this subscription to a friend or family member. "Outdoor Oklahoma" is your source for information about hunting, fishing, wildlife conservation, natural history and much more. Each full-color, bi-monthly issue showcases some of the nation's best outdoor photography and delivers informative, award-winning articles.
The WMA atlas is sold at the Wildlife Department's interim headquarters at 2145 N.E. 36th St. in Oklahoma City, at the Jenks office at 300 Aquarium Drive, and the Porter Field Office, 1.5 miles north of the Muskogee Turnpike on U.S. 69. The atlas also can be ordered via telephone with a Visa, MasterCard or Discover Card by calling (405) 521-3855 or (405) 521-3852.
All of the maps in the atlas are available free online with the Wildlife Department's Public Hunting Map Viewer, or at the Public Lads page at wildlifedepartment.com.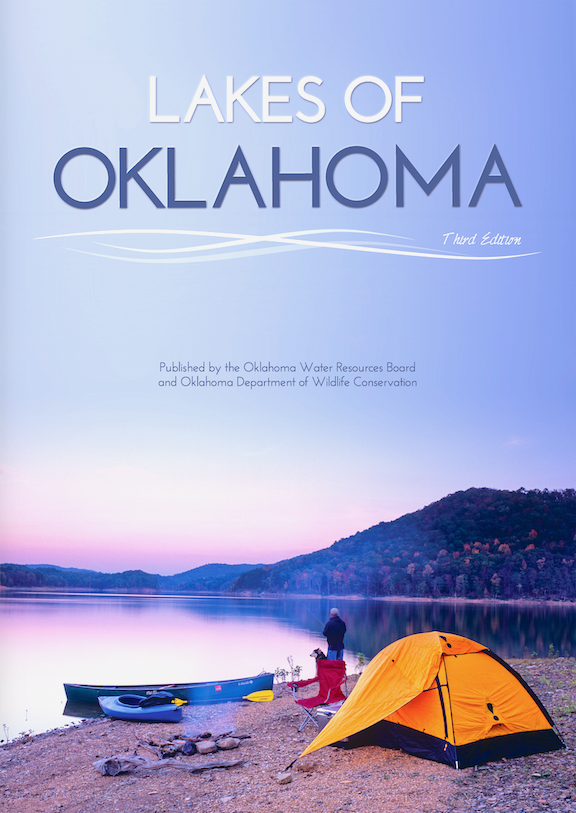 Coming soon will be a revised "Lakes of Oklahoma" atlas, compiled by the Oklahoma Water Resources Board and published in cooperation with the Wildlife Department. This is the premier source for maps and information on Oklahoma lakes. More than 140 lake maps are included, showing details such as water depth, boat ramp sites, fish attractor locations and other recreational information.
"Lakes of Oklahoma" is free of charge when picked up at the Wildlife Department's interim headquarters, 2145 N.E. 36th St. in Oklahoma City or the OWRB office, 3800 Classen Blvd. in Oklahoma City. The "Lakes" atlas is expected to arrive after mid-October, so be sure to check before making a special trip to get a copy. To request a copy by mail, go online to www.owrb.ok.gov. (A postage fee is required for mailed copies.)
# # #
The mission of the Oklahoma Department of Wildlife Conservation is the management of Oklahoma's wildlife resources and habitat to provide scientific, educational, aesthetic, economic and recreational benefits for present and future generations of hunters, anglers and others who appreciate wildlife.
News Contacts:  Don P. Brown, donald.brown@odwc.ok.gov
Micah Holmes, micah.holmes@odwc.ok.gov
Website:  wildlifedepartment.com
Telephone:  (405) 521-4632
This program receives federal assistance from the U.S. Fish and Wildlife Service and thus prohibits discrimination on the basis of race, color, religion, national origin, disability, age and sex (gender) pursuant to Title VII of the Civil Rights Act of 1964 (as amended), Title IX of the Education Amendments of 1972, the Age Discrimination Act of 1975, Section 504 of the Rehabilitation Act of 1973, and Title II of the Americans With Disabilities Act of 1990. To request an accommodation or informational material in an alternative format, contact Oklahoma Department of Wildlife Conservation, (405) 521-3851. If you believe you have been discriminated against in any program, activity or service, contact U.S. Fish and Wildlife Service, Office for Diversity and Workforce Management, 5275 Leesburg Pike, Falls Church, VA 22041.