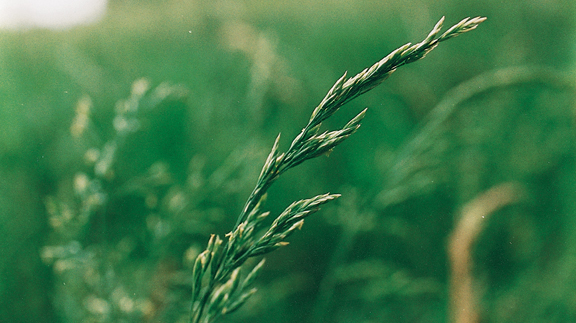 By Rob Cook
Characteristics: Tall fescue is an introduced cool-season perennial grass. It grows about 19 to 48 inches tall and sometimes has rhizomes. Tall fescue was brought to the U.S. from Europe during the late 1800s. Fescue grows best at an average temperature above 45 degrees Fahrenheit. It grows very little when average temperatures fall below 34 degrees Fahrenheit or rise above 84 degrees Fahrenheit. Tall fescue is found in a wide variety of soils but grows best in loam or clay soils and will not tolerate deep sands.
Area of Importance: Tall fescue has expanded in popularity since 1940 to now be the most common introduced grass in the country. It is most prevalent in the eastern U.S. and the eastern third of Oklahoma and Texas. The climate is usually too dry for fescue throughout most of the western U.S.
To learn more about tall fescue, pick up the February issue of OKFR!