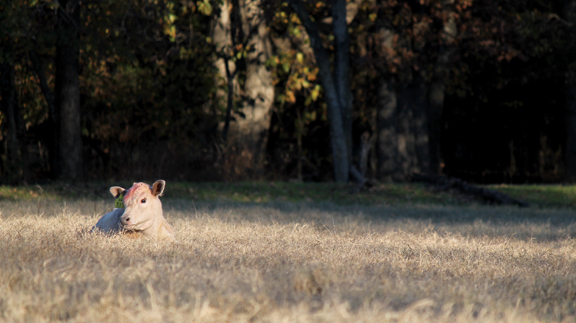 By Marty New
Calving season has started for some and will be starting for other producers relatively soon.
Nutritional management of the cow herd is more important during the periods of late gestation and early lactation than any other. It has a huge impact on the performance of both the cow and newborn calf. During late gestation, the fetus grows exponentially in the cow's uterus, causing a directly proportional increase in nutrient requirements.
Seventy-five percent of the fetus' growth occurs in the last three months of gestation. This often requires the need to provide higher quality feed in late gestation to overcome lost capacity for forage intake. A cow's nutrient requirements will increase 30 to 40 percent with calving, and forage intake will generally increase about 30 percent at calving.
Pick up the latest issue of OKFR to learn more!