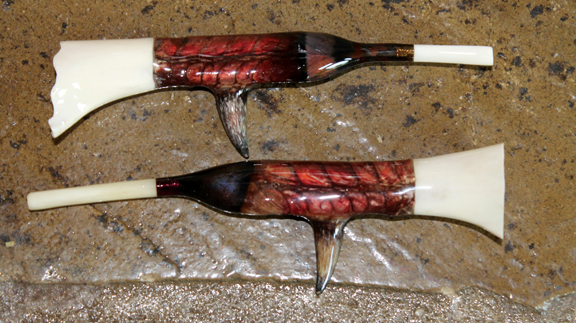 By Laci Jones
It is that time of the year again—spring turkey season. Oklahoma turkey hunters are waiting anxiously for the day they can grab their gear and head out to the woods.
Ron Jordan was given his first turkey wing bone call about 15 years ago, but he did not know how to use one.
Jordan, owner of My Wing Bone Calls in Muskogee, Okla., said he went hunting one day and tried every tool in his box to get some turkeys to come in.
"They would gobble, but they wouldn't come," Jordan said. "On my way back to the truck I pulled out that wing bone call. I hit it a couple of times and within minutes, I had two toms right in front of me."
He was amazed by how well the turkey call worked and thought he could make one himself.
"I started making some for friends and giving them away," Jordan explained. "I just got interested and started making them."
To learn more about turkey calls, pick up the latest copy of OKFR!