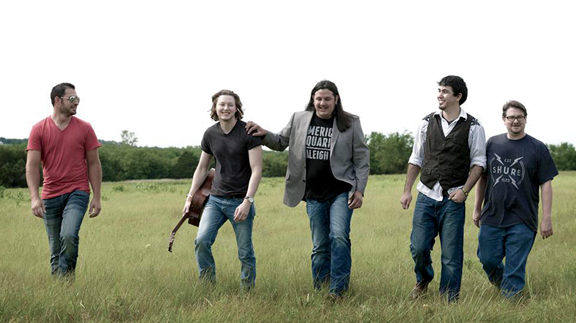 By Dillon Steen
You cannot say "red dirt music" and not feel the pride blowing through the Oklahoma winds. Red Dirt Music and Oklahoma are synonymous since this is where it was born. From names like the late Tom Skinner, Bob Childers, Cody Canada, Brandon Jenkins… to the venues like Cain's Ballroom, Wormy Dog Saloon, The Blue Door, there is no doubt a plethora of talent resides within the borders of Oklahoma and plenty of places for it to shine. This month we will focus on the Aaron Woods Band based out of Stillwater, Okla.
Aaron Woods Band has been around since 2012. Their sound is a little more energy driven country music. They have really established themselves as a regional touring act from the beginning.
Now, they tour approximately 100 shows per year in six to seven states on a consistent basis, always looking to spread that red dirt as far as they can. Their first album, "Signal from The South," was released was in 2012. Front man, Aaron Woods moved to Stillwater, Okla., from Kansas in 2010 solely to pursue a music career.
To learn more, pick up the latest issue of OKFR!