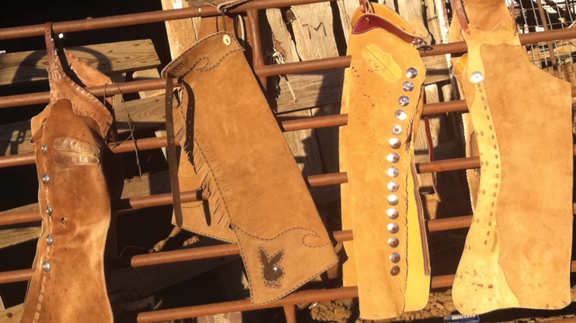 By Lanna Mills
We have been getting some much needed rain here on the ranch. The weather man is calling it "exceptionally wet" for this time of year. We will never complain about the rain because we know the alternative and it's not good. The rains have brought a nice cool down, which we are enjoying greatly. The cool weather makes fixing those water gaps, torn out by the gushing water, a little more enjoyable. The cattle seem to be liking the temperatures too.
The cool crisp weather is a reminder that winter is right around the corner and coming up on us fast. There is some prepping to do on the ranch before the snow begins to fall. The predictions forecast that we could be in for a harsh winter with a lot of snow and ice. We have to make sure we have plenty of hay and that the overhead bin is full of feed.
We are getting ready to help one of our neighboring ranchers and long-time family friend work and ship his cattle. About a four-day long process we will assist him in gathering his cattle and putting calves on a truck. The cows will be run through the chute. There they will be checked for age and medical issues, they will be tagged if need be, wormed, and if needed they will be culled. When we are finished at his ranch here we will load the horses and head to his ranch in the Texas panhandle. There we will do it all over again.
One of the great things about ranchers is that they are like extended family. Always eager to help one another.
Read more of "Life of a Ranch Wife" in the October issue of OKFR!