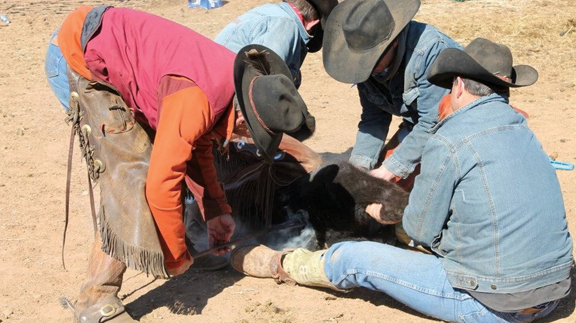 By Lanna Mills
It is hard to believe that another month has come and gone. Like always we've been busy on the ranch. We had a wonderful Halloween with lots of candy and treats. Our little boy, Stockton was so cute in his costume along with all the other kiddos. The days are getting shorter which means less time to get everything done or working in the dark.
For those of you wondering how helping the neighboring ranchers and long-time family friend I spoke about previously went, it couldn't have been better. The weather was perfect. We got to meet new folks. The drive was pleasant. Operations went smoothly, and we got to visit and catch up with old friends.
We have got puppies on the ranch. Seven little blue heelers, five males and two females. Though in a few short weeks they will be headed to new homes it is fun to cuddle and play with them while they are here. Stockton is not quite sure what to think of them. He likes them if they keep their distance. Our first litter was an accident, but so many people wanted one than we decided to let her have more. Man, are they cute.
Read more in the November issue of OKFR!