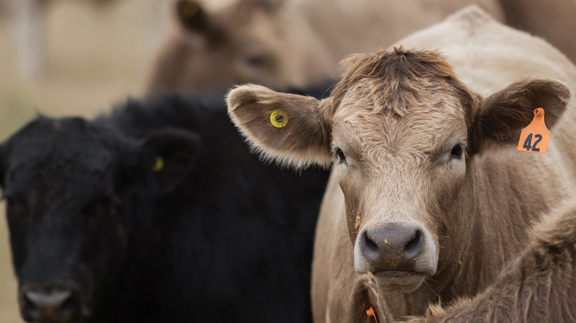 U.S. Roundtable for Sustainable Beef launches pilot research project
By Laci Jones
Members of a national coalition are pursuing the goal of becoming environmentally, ethically and economically sustainability in the beef industry through a new pilot research project.
Representing different segments of the beef production chain, the Samuel Roberts Noble Foundation, Tyson Foods, McDonald's, Beef Marketing Group and Golden State Foods announced the launch of the project at the Texoma Cattlemen's Conference in February.
The main objective of the program is to improve sustainability in the beef industry by evaluating each segment of the beef value chain and test metrics. The test metrics are established by the U.S. Roundtable for Sustainable Beef.
"We are proud to be a part of this pilot and demonstrate the beef value chain's commitment to continual improvement and finding lasting solutions that really showcase our efforts to be socially, environmentally and economically sustainable in all aspects of our operations," said Leigh Ann Johnston, Tyson Foods director of sustainability.
The pilot project will be managed by the Noble Foundation, the largest, independent agricultural research organization in the United States. An external project manager at the foundation will oversee the daily operations and output, said Billy Cook, Ph.D., director of the Noble Foundation Agricultural Division. Cook said the foundation wanted to be involved to ensure the producer's perspective is represented well in the program.
"With the vision of our founder, Lloyd Noble was highly interested in sustainability 70 years ago when he built this foundation," Cook said. "We try to work with U.S. producers and help make resources better, helping continually improve and pass that down in your family if that's your desire."
Read more in the April issue of OKFR!