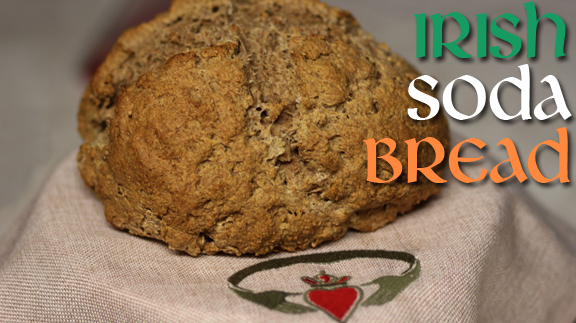 By Lacey Newlin
I studied abroad in Ireland and got this recipe from a cookbook I bought on my trip. St. Patrick's Day always reminds me of what a wonderful experience I had and I'd like to go back. Irish soda bread is very common in Ireland as it was served with a lot of the meals we had. This bread is also easy to make. You don't need a bread maker and most of the ingredients are common in most everyone's pantry. It's a fun way to celebrate the Emerald Isle!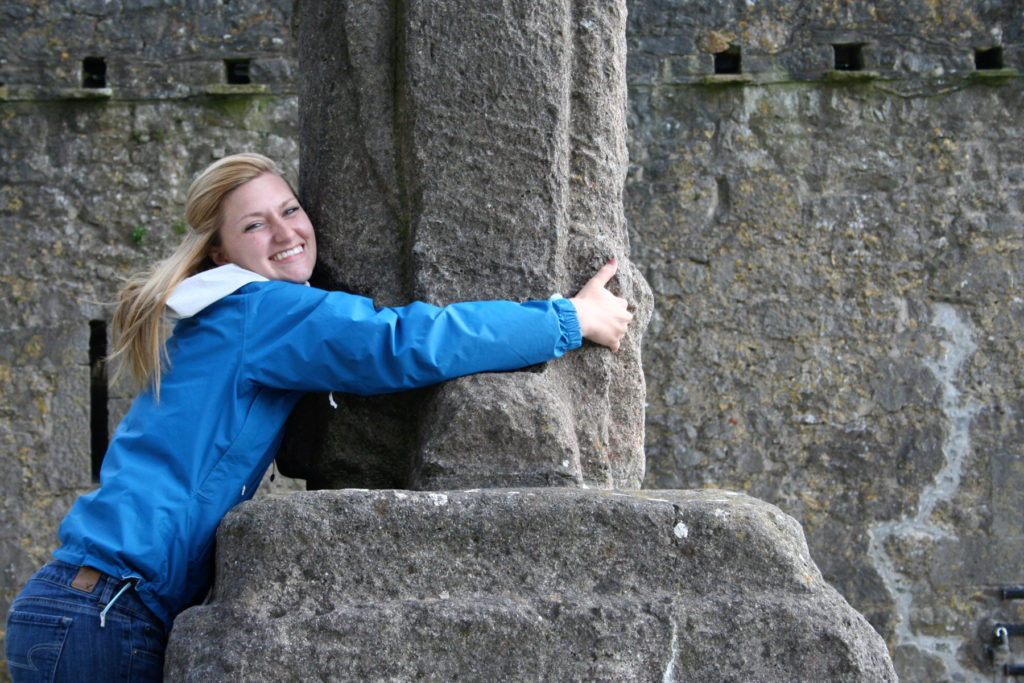 Time: 1 hour
Serves: 15-20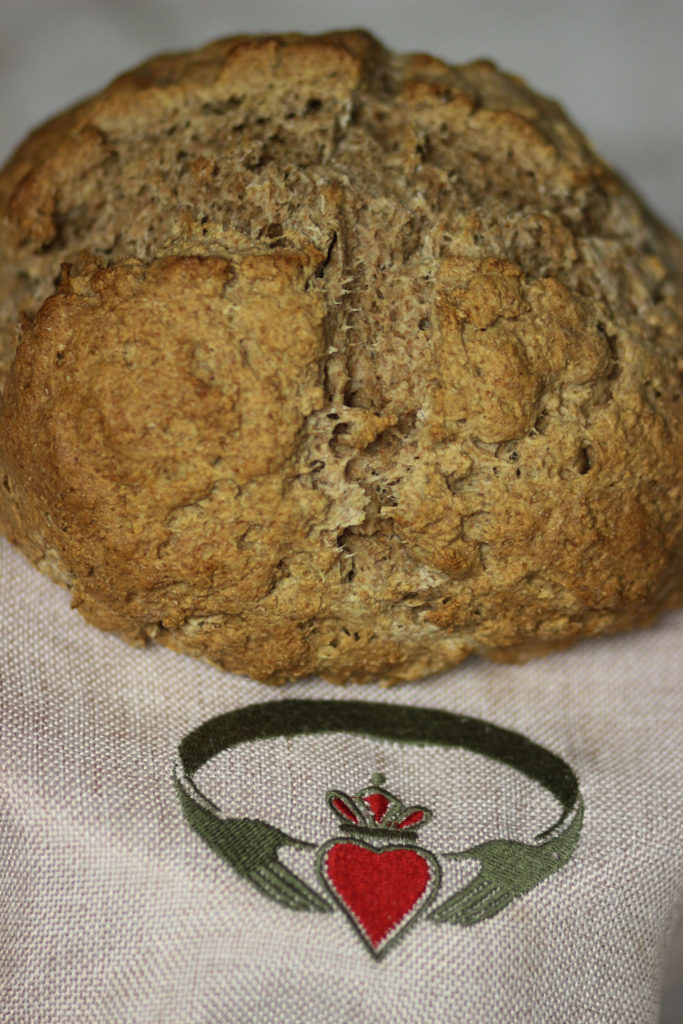 Ingredients
1 teaspoon salt
1 teaspoon sugar
1 teaspoon cream of tartar
1 teaspoon baking soda
2 cups all-purpose flour
4 cups whole-wheat flour
2 cups sour milk or fresh milk mixed with 1 tbsp yogurt
Instructions
Preheat oven to 400 degrees Fahrenheit. Add the salt, sugar, cream of tartar and baking soda to the all-purpose flour. Sift into a large mixing bowl. Add the whole-wheat flour and mix thoroughly with a round-ended knife, using a lifting motion to aerate the mixture. Make a well in the center and add milk, mixing until the dough leaves the sides of the bowl clean.
Knead into a ball, flatten slightly and place on a greased cookie sheet. Cut cross into the top of the loaf. Brush the top with a little milk, and bake in preheated oven for 40 minutes. Remove from the oven, turn loaf upside down and return to the oven for a further 5 minutes. The loaf is done when it sounds hollow when tapped on the base. Wrap the bread in a slightly dampened cloth and stand on its side to cool. Cut into quarters, slice and butter generously.
Save