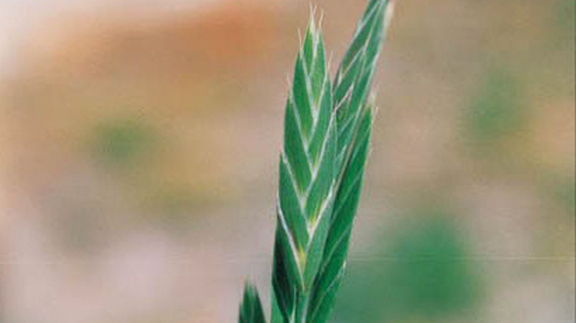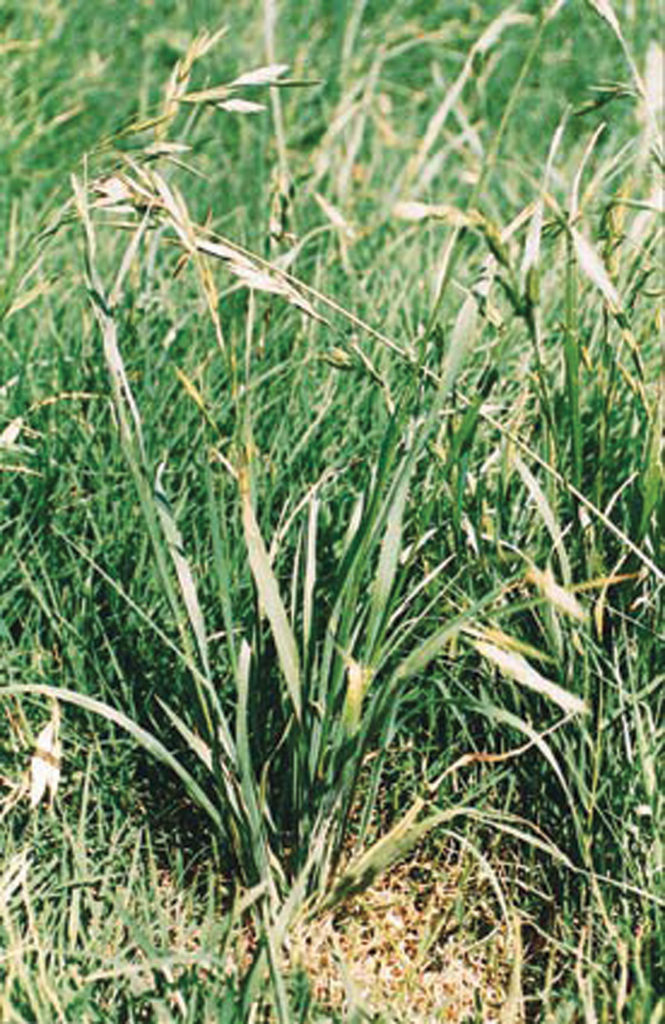 By Rob Cook
Characteristics: Rescuegrass is an introduced, cool-season, annual bunch grass. When mature, it reaches about one to two and one-half feet tall. The leaves are up to one-half inch wide and are broader than many other species of bromes, such as cheatgrass. It gets its name for coming to the "rescue" of grazing managers following winter when forage is in short supply. This grass is often one of the first grasses to green up in late winter.
Area of Importance: Rescuegrass is adapted to a wide variety of soils. It can be an aggressive invader into native rangeland and introduced pastures. Rescuegrass will grow during the winter and produce a seed source during the time that warm-season grasses are just beginning their early growth. This gives it an advantage by using up resources and limiting their availability to other plants. It provides good grazing for livestock during the cool season because it is green and growing during the winter and early spring when most other native grasses are dormant. However, the palatability will drop while the grass is still dark green a few weeks before it browns out for the summer. The forage value for deer is fair, and turkey have been known to graze the leaves and seeds.
Learn more in the April issue of OKFR!
Save
Save