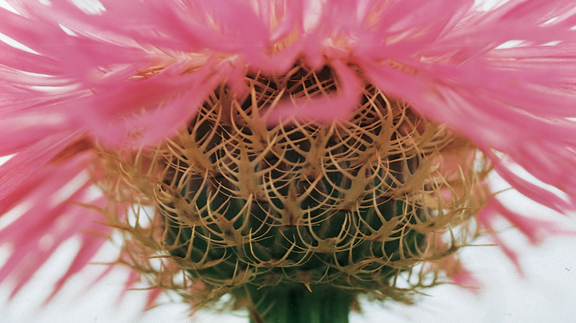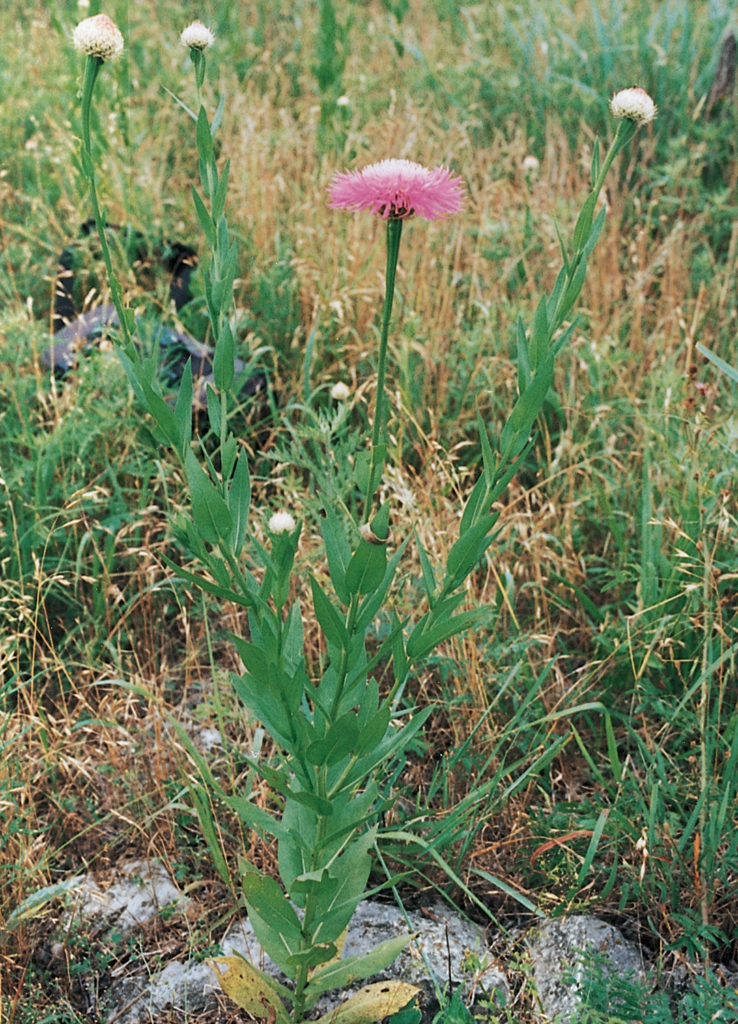 By Josh Gaskamp
Characteristics: American basketflower, also referred to as thornless thistle, is an annual cool-season forb native to the south-central United States. It can reach more than four feet tall and commonly grows in open native pastures that are not managed with herbicides. Basketflower is often mistaken for thistles and is therefore targeted for herbicide treatment. However, unlike thistles, basketflower lacks prickly characteristics on the stem and leaves. Basketflower stems are branched with lanceolate leaves. Large pink to purple flowers with cream-colored centers grow from stiff bracts (leaf-like structure) with interwoven spines. The common name comes from this interwoven pattern, which resembles a basket, on closed flowers. The flowers contain long, filamentous petals and are produced from May through June.
Area of Importance: American basketflower is found throughout Oklahoma on sandy or clay-loam soils. Overgrazed pastures or bare ground created by mechanical disturbance, such as plowing or tilling, are good places to find basketflower. The plant prefers open sun.
Learn more about basketflower in the latest issue of OKFR!