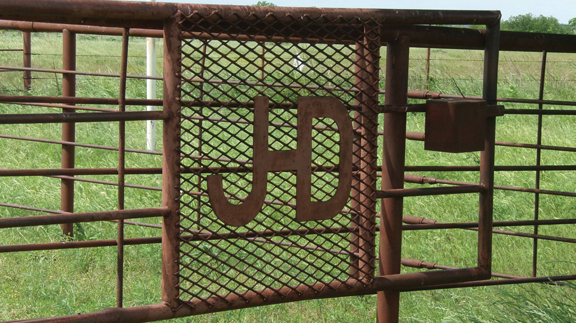 James Dillard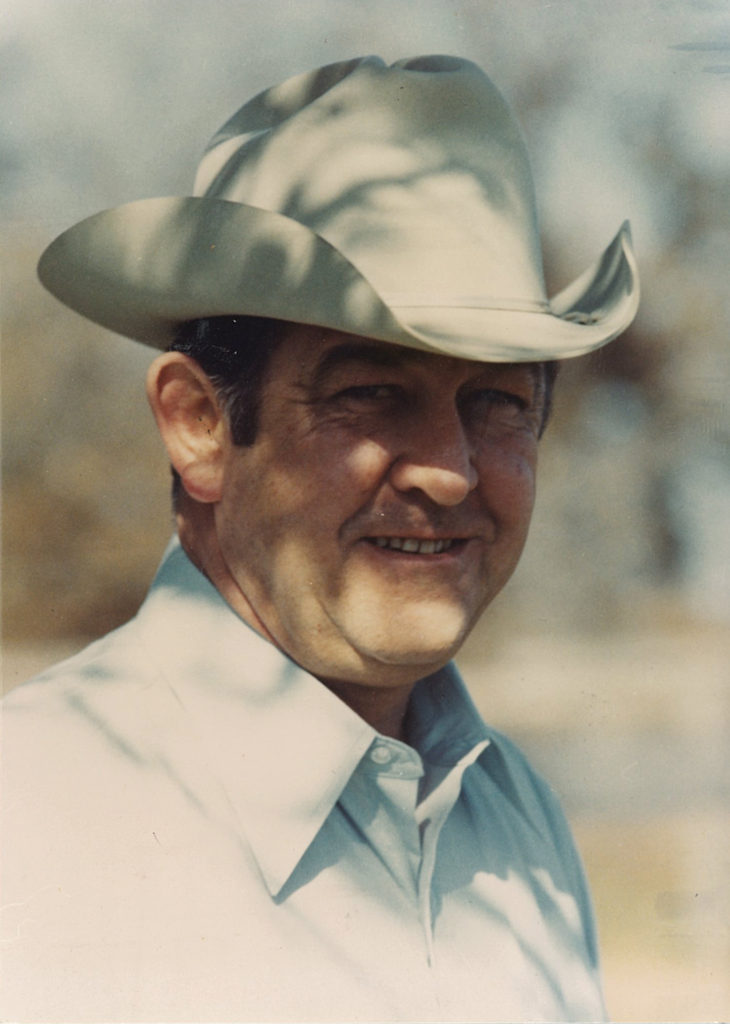 By Judy Wade
Rancher, pilot, lawyer, judge, businessman, race horse owner, husband, father and grandfather–James Houston Dillard played many roles in his short life. The older son of Josiah (Foot) Hamilton Dillard and Vida Jackson Dillard began with 2,000 acr
es he inherited from his late father and turned it into 8,000 acres by the time he succumbed to a heart attack at age 53.
Only two years old when his father died, his mother, with the help of her father Lute Jackson, raised the boy and his brother at their home place east of Ringling. After attending elementary school at Ringling, (His brother Jerry recalled that "James studied all the time.") Dillard then attended Oklahoma Military Academy in Claremore. While there he taught math to upperclassmen, attributing his interest in math to a former teacher in Ringling.
Dillard enlisted in the U.S. Army Air Corps as a pilot during World War II. In a plane crash when his instruments failed, he sustained two broken feet and a lacerated scalp. Going down in a mountainous area, Dillard walked several miles to get help for his more seriously injured passenger, a doctor. Dillard carried the scar on his forehead the rest of his life as a reminder of his brush with death, even though he continued to fly.
Enrolling in Oklahoma A&M, now Oklahoma State University, Dillard pursued dual degrees in business and agriculture. It was during this time that he met his bride-to-be, Jean Luttrell. They were married in 1947. They returned to Jefferson County after their marriage and two years later, James purchased the existing home place ranch from his mother, who retained her home for the duration of her life. Although the ranch originally stocked Herefords, after he purchased the ranch, Dillard converted to Angus. He continued to use his father's brand, the JHD connected.
He decided a law degree would enhance his business practices, so he enrolled in Oklahoma University's School of Law graduating in 1960 (while already a father of five). Originally having no intention of practicing law but using the knowledge in his business, so many people sought his advice he eventually opened a law office in Ardmore, Okla.
He continued adding to his ranch and to his family, building a home just east of the home place on Highway 70. Six daughters were born to James and Jean: Elizabeth, Jamie (who passed away in 2008), Desiree, Davy, Seane and Kateri. Each helped with the ranch throughout the years in different capacities.
Read the June issue of OKFR to learn more!