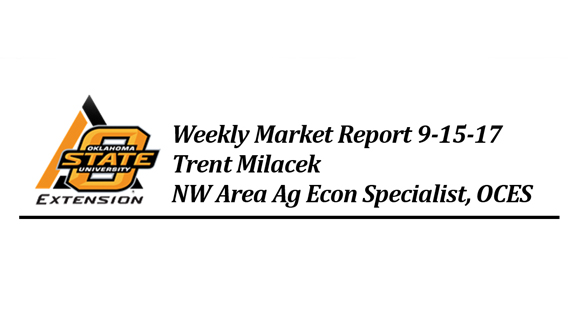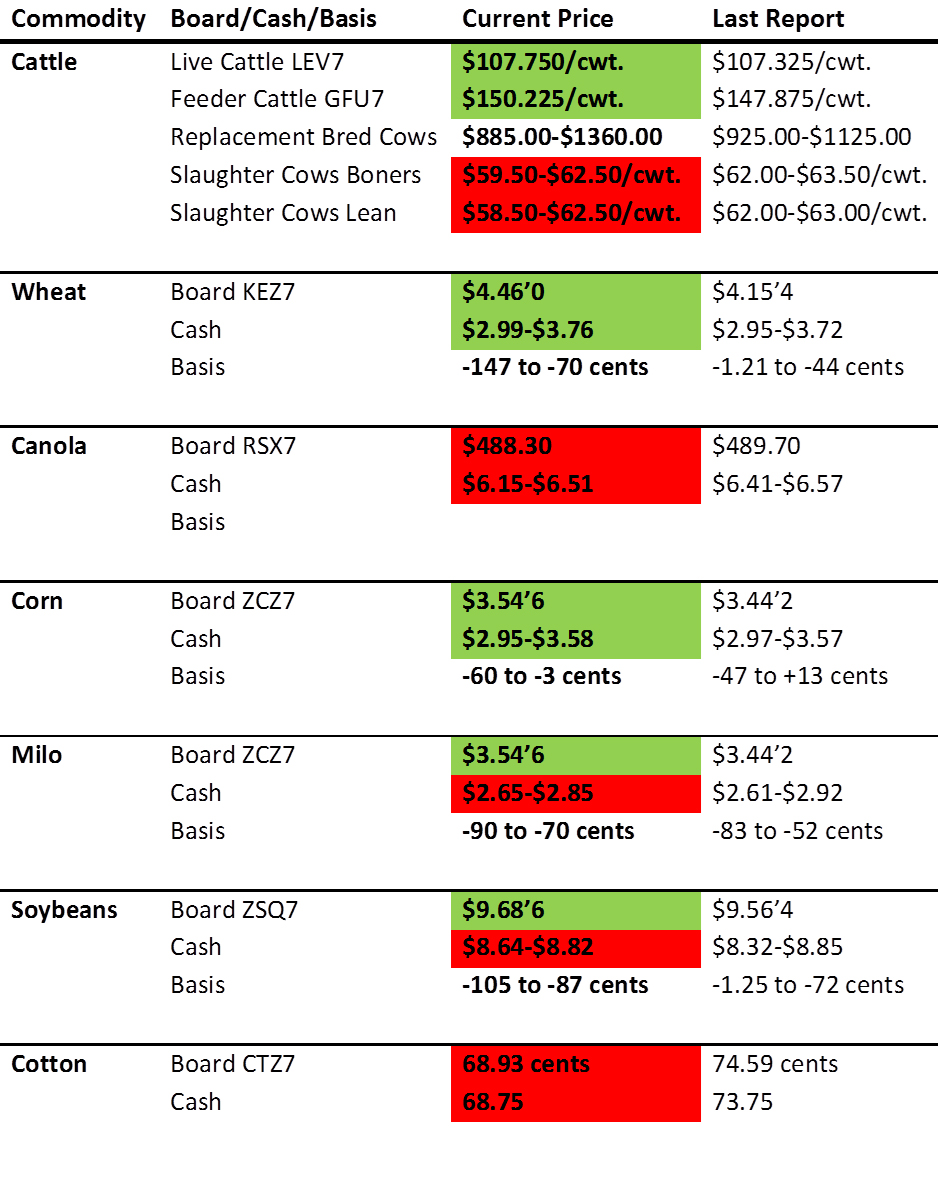 By Trent Milacek

After a bearish September WASDE report, grain markets managed to end the week higher.
Production estimates for corn and soybeans were increased on this report, which triggered a large selloff early in the week. There were some bits of hope to glean for markets as a large amount of beans are being sold to China and trade will look to corn planting in south America for fresh news as planting begins.
Wheat trade will look to rally if any weather concerns manifest themselves for the southern hemisphere. Large stocks still cushion upward movement in wheat, but Allendale estimates that U.S. wheat plantings will fall by 333,000 acres. Cattle markets continue to see some strength with a temporary lack of marketable live cattle. Value of gains for wheat-pasture-sized calves remain mostly above $1.00 per pound offering a good potential for profit.
Expect a large meat supply through the fall and consider protecting downside on purchased feeder cattle while markets trade in the upper half of their range. All in it was a good week for producers with markets absorbing some negative news and coming through higher.