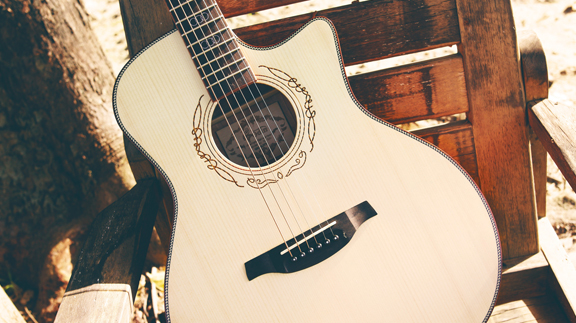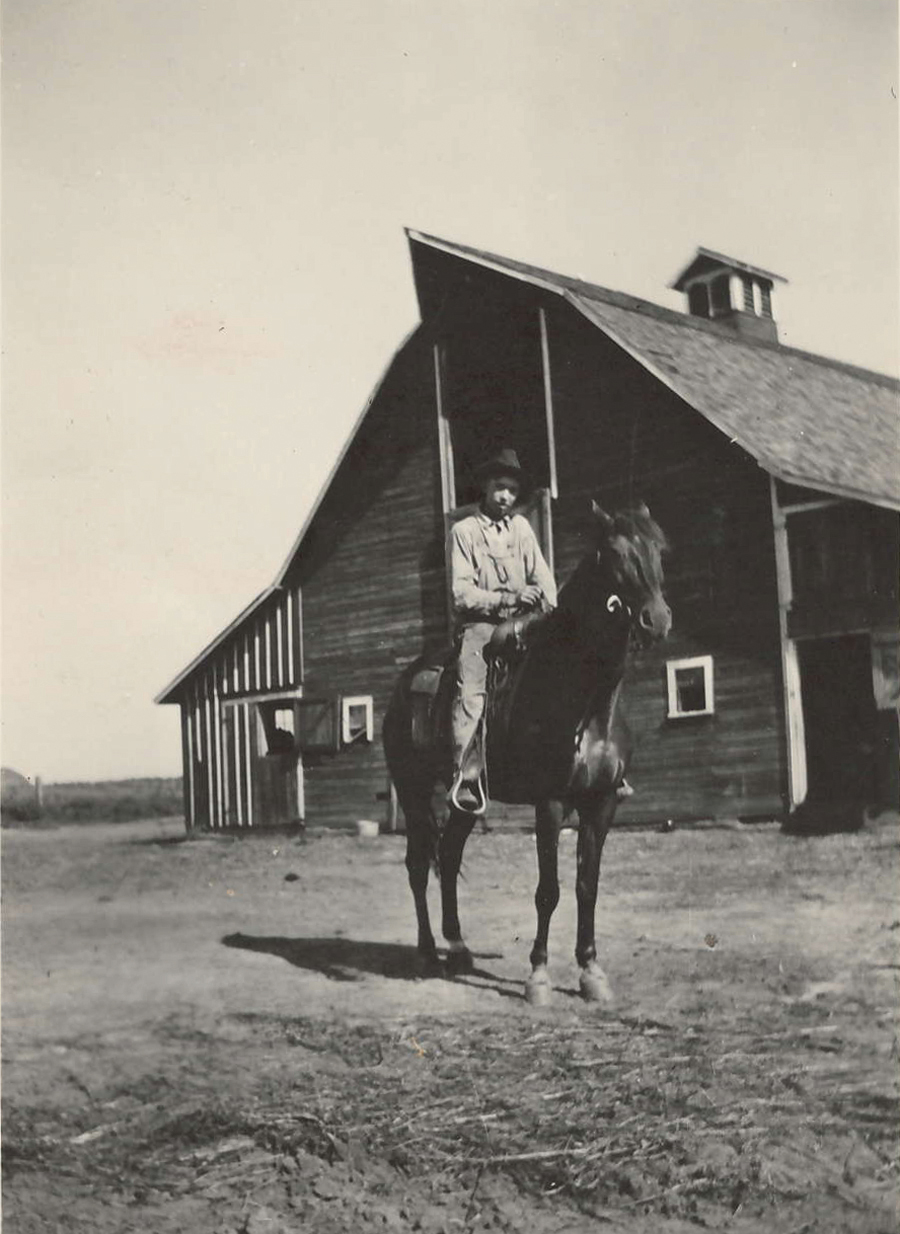 By Ralph Chain
Of all the men who worked for us throughout the years, one fellow really stands out in my mind. His name was H. Rhodes, but we called him "H." H, I guess, could be called a drifter. He was an outstanding person when it came to breaking mules, which we had a lot of. You never knew he was coming, and you never knew when he was leaving. He might come and stay a week or a month or more.
He had a room in my grandmother's house upstairs where he slept. He always stayed with my grandparents. He knew he always had a job here because he was such a good hand. H was jolly, always laughing, and always brought his guitar and a saddle. He taught me to play the guitar and taught me several songs. One of them was the "Old Maid," which I never heard before or since.
H taught me that song when I was a little boy, along with some other songs—"Birmingham Jail," "Frankie and Johnnie" and other old songs.
H also enjoyed the occasional drink. A dance hall was located in Chester, Okla., and another one in Longdale, Okla. One Saturday night H went to Chester and got high on "joy juice."
He came home Sunday morning to my grandparent's house. He had gotten married to a girl while they were both drunk, but H said he wanted to stay here and work. We had a small house where they lived for about six months. I do not remember whether H left or the girl, but the marriage didn't last.
H stayed here awhile and then vanished for some time. We did not know where he went, but one day he came back with his guitar and saddle. He took me out to the car he was driving and said he wanted to show me something. In the trunk was a brand new saddle he had just bought. H stayed for a day or two and then left.
Later on, I found out he had gone to Nevada and worked on a large ranch, more than a million acres, for seven or eight months. He came back, took me out to the car and showed me the saddle. It was nearly worn out.
He said, "That saddle has been my home ever since I left here." H stayed awhile and then came by one day and said, "I'm going to the U.S. Army. The next time you see me I will be in a wooden overcoat," meaning a casket. He thought he would get killed, but to his surprise, he survived the war. After a brief visit following his return from the war,
I never saw him again. I think he went to Idaho and died there.
A year or so back, I was asked to give a speech at the Kingfisher County Cattlemen's Association. I had my guitar and sang two or three songs after my speech. One of the songs was the "Old Maid" that H had taught me. The owner of the Kingfisher County newspaper was there and heard my story and songs, and wrote an article about me.
About a week after the speech I gave in Kingfisher, I received a call from a lady. She said that she used to live in Kingfisher and received the Kingfisher newspaper.
She read my story about the song of the "Old Maid" that I sung. She went on to say that she used to live on a ranch in Nevada, and she remembered a cowboy singing a song about an old maid.
She wondered if that could be the same song. I told her the words to the song over the telephone, and she was amazed and said, "That is the same song I remember the cowboy singing that one night when I was a girl living on this ranch."
I have often wondered if that could've been H. Rhodes who sang the song that the girl heard. She told me her name and the ranch she lived on.
I have never heard the song sung to anyone before or after. That's the end of the story.
The Old Maid song:
Let me tell you a story of a burglar man who started to rob a house.
He peeked in the window and then he crept as quietly as a mouse.
He was thinking of the money he'd get as under the bed he lay.
But he saw an awful sight that night that made his hair turn gray.
About 9:00 an old maid came in, "I'm so tired," she said.
She was thinking all was well and forgot to check under the bed.
She took out her teeth, her big glass eye and the hair right off of her head.
This burglar man had 19 fits and came from under the bed.
From under the bed the burglar came; he was a total wreck.
The old maid didn't holler at all—she just grabbed him around the neck.
From the drawer she drew a revolver and to this burglar said,
"Young man you'll have to marry me or I'll blow off the top of your head."
He looked at her teeth and her big glass eye, and he had no room to scoot.
He said to the old maid standing by, "Woman, for the Lord's sake shoot!"
I have never heard the song sung to anyone before or after.