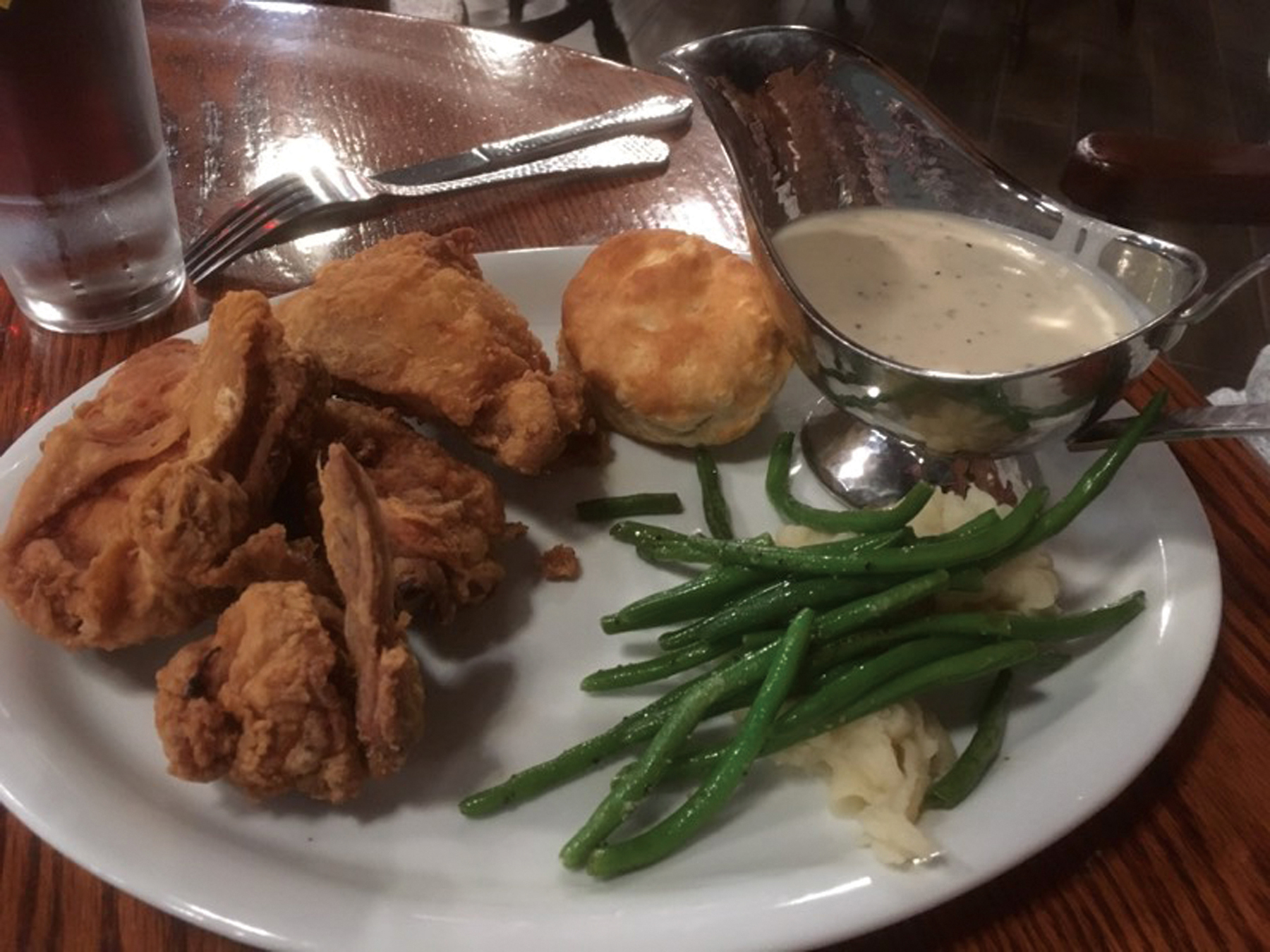 By Kristi Hawks
This backroad bites adventure is to a new restaurant in the Oklahoma City Stockyards for a great fine dining experience. With February being the month of romance, this is a perfect place to take your Valentine.
My friend and I took off from home and drove up Highway 177 to Interstate 40 and headed east into the Oklahoma City Stockyards district. We could have taken different backroads to the restaurant, but we combined this trip with a little shopping so we limited our windshield time this month.
We arrived at McClintock Saloon & Chop House about mid-afternoon and had no trouble finding the location. The outside of the building was inviting and elegant.
The history is part of the charm of this restaurant as explained on the back of the menu. The local owners and managers spent more than a year carefully researching, designing and creating this one-of-a-kind dining experience that opened in September 2017. An amazing hand crafted 50-foot-long oak and brass bar is the staple of the saloon.
Wandering further from the saloon area into the restaurant and chop house, we found elegant tables and chairs with some booths to offer a finer and more comfortable dining experience. It was like the old west saloon with a separate fancy dining area from the Wild West timeframe.
We opted to sit in the saloon and spent most of the meal taking in the interior décor.
The 50-foot bar was the focal point and it did have the western appeal with a modern flair and offered a variety of drinks. Back in the day there was an old brothel above the dining room, which is obviously outlawed today, and some of the saloon reflected remnants of that era. The saloon had beautiful chandeliers and lighting along with an area for a band/dance floor, display cases and numerous old west items on the wall including a variety animal head mounts and stockyard memorabilia.
After taking our seat and being greeted by a friendly waitress, we ordered iced tea. We chose a "beginning" or appetizer of catfish fritters, and they came out with a great dipping sauce that enhanced the fritter flavor.
That lead us to a discussion on the difference between a fritter and a hush puppy, and upon further research the only difference I found was described as "where you receive your mail. A fritter is another person's hush puppy." I'll leave it to you to make your own argument on this topic. Either way it was a great starting dish.
Read the February issue to learn more!