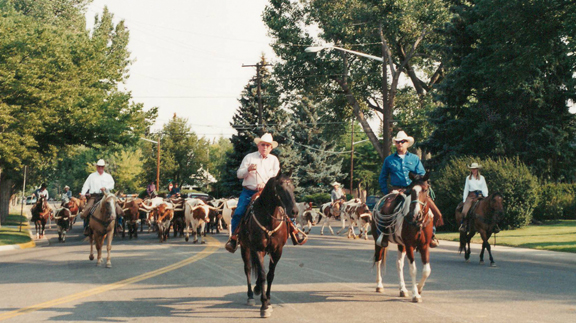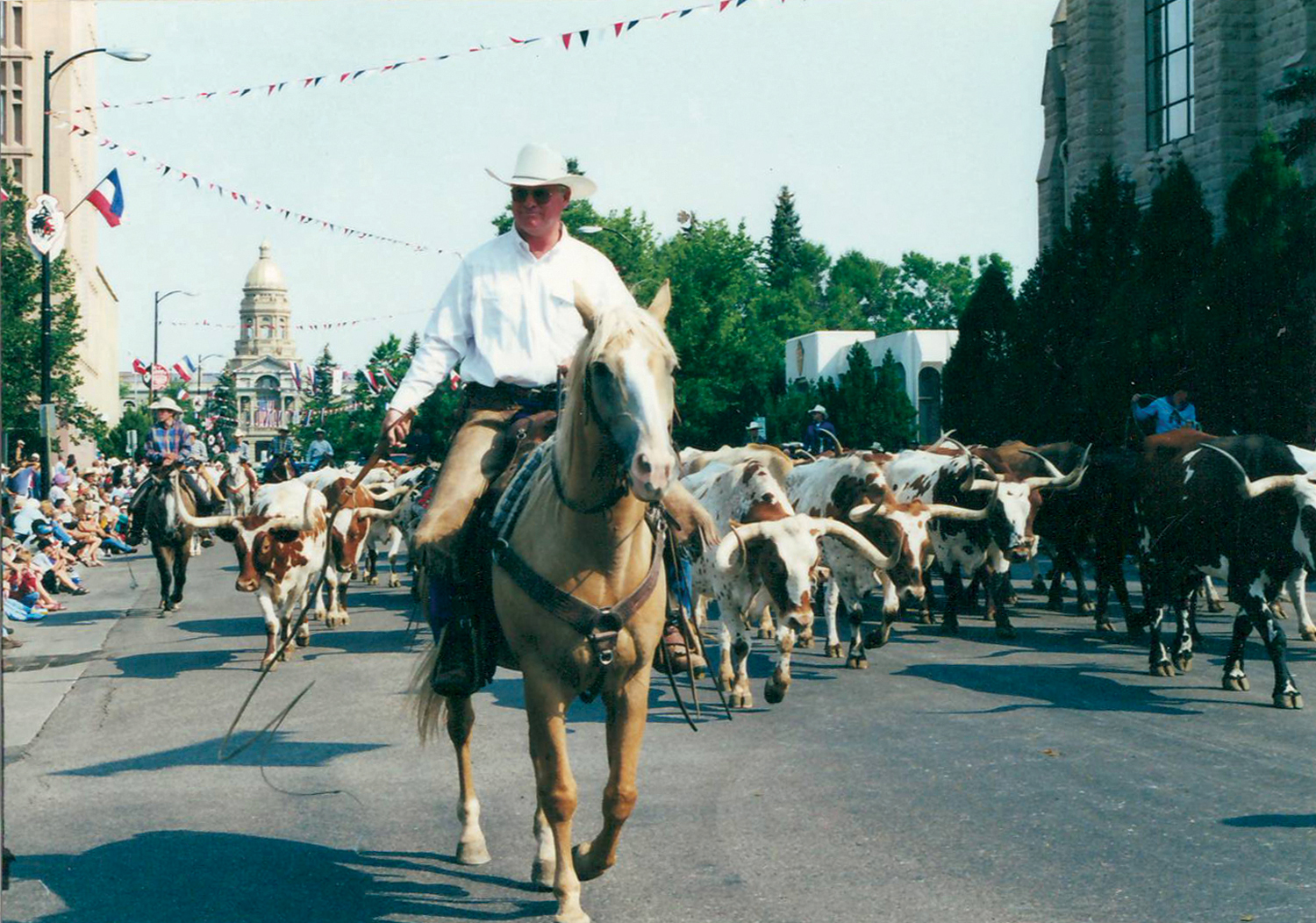 By Ralph Chain
Several years ago we made history in Dallas. The city of Dallas contacted Wes and Cody Sander from the Woodward Ranch and wanted us to drive a herd of Longhorn steers in downtown Dallas on September 5. They wanted to do something unusual to kick off the Texas Stampede Rodeo. This rodeo benefits the Medical Center of Dallas.
A cattle drive at Fort Worth is not uncommon, but Dallas had not had a cattle drive since the late 1800s.
We loaded more than 100 head of big Texas Longhorn steers on three large cattle pots and eight head of saddle horses in two other trailers and headed for Dallas. We looked like the Ringling Brothers Circus going down the highway.
When we arrived in Dallas, they gave us a grand welcome with a police escort and blocked off all the streets. I don't believe there had ever been cattle trucks that large in downtown Dallas before.
The last time that Darla and I were in Dallas, I swore we would never go back again because of all the traffic, and here we were right in the middle of downtown with all these steers and horses.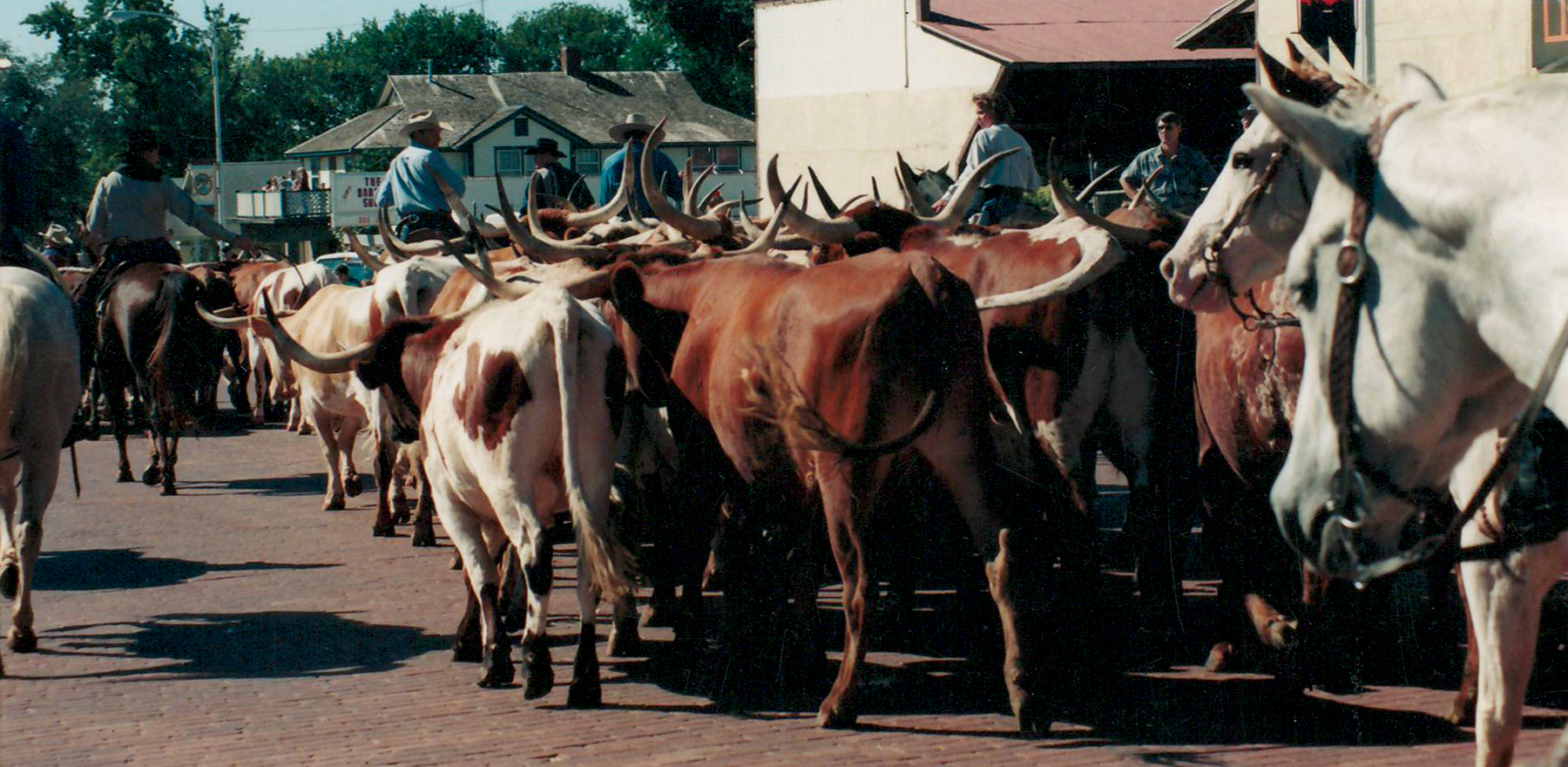 We penned the cattle underneath the Latimer Expressway Bridge where they had set up panels to keep the cattle in. After we had fed and watered the horses and cattle, some top Dallas officials took us to our hotel, which was the Adams-Mark Hotel. It is a plush hotel downtown, and then they wanted to take us out for supper.
You can't imagine the looks on people's faces when eight cowboys in their dirty Levi's, hats, and shirts, and high-top boots with spurs came walking into the hotel lobby. We smelled about as bad as we looked. When they took us out to eat, all we did was wash our hands and faces and then went to a plush restaurant in Dallas. We drew about as much attention there as we did at the hotel.
The next morning we were supposed to start the cattle drive at 10 a.m. We got up at about 5:30 a.m. my nephew, Wes, left before the rest of us because he had an interview with a TV station.
We got in our pickups and to our amazement we could not find our steers. We had no idea where we had unloaded them the evening before, and we could not ask anyone whether they had seen 100 Longhorn steers and eight horses in downtown Dallas because they would have thought we had lost our minds.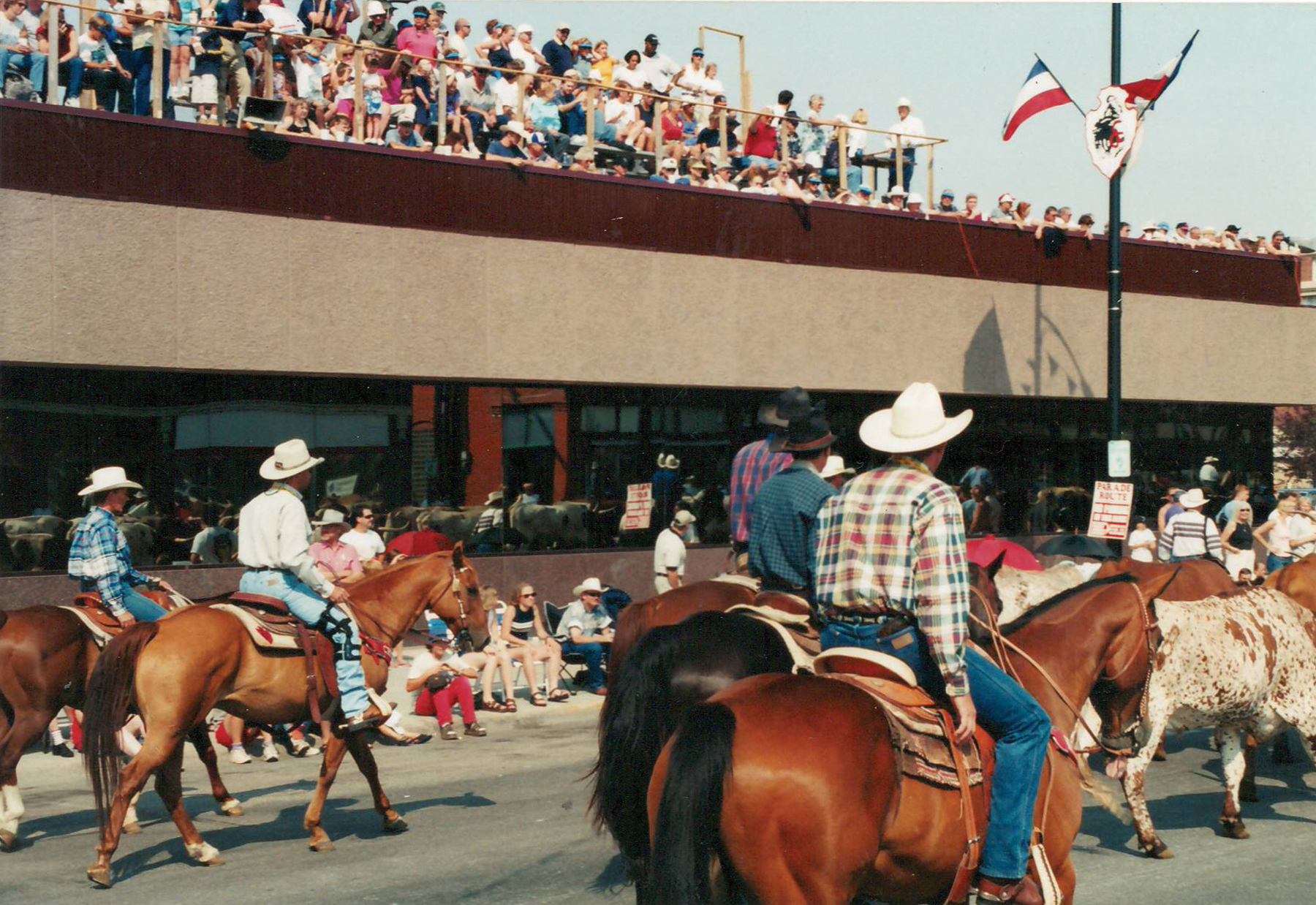 We drove up and down streets looking for the pens and the bridge where we had unloaded them the night before. The parade was supposed to start at 10 a.m., and we finally found the steers and horses where we had left them the night before under police guard an hour before the parade.
We hauled the steers to Commerce and Elm Street and penned them between two streets. People could not believe we were going to turn these steers lose and drive them. Between 5,000 to 10,000 people were watching as we drove the steers from the place where we were holding them and headed them down Elm Street. We were the only ones in the parade, led by the Dallas top officials, with two ladies carrying the Texas and American flags. People cheered from the sidewalks and office buildings as they watched the big steers lumber down the street.
Our final destination was the Dallas Book Depository where Harvey Oswald shot President John F. Kennedy, where we penned the steers next to the Depository. We had lunch in the Depository in the room right above where Oswald had assassinated President Kennedy.
The next day we loaded our steers and horses and headed back to Oklahoma. It was quite an experience, and we made history by driving Longhorn steers in downtown Dallas.