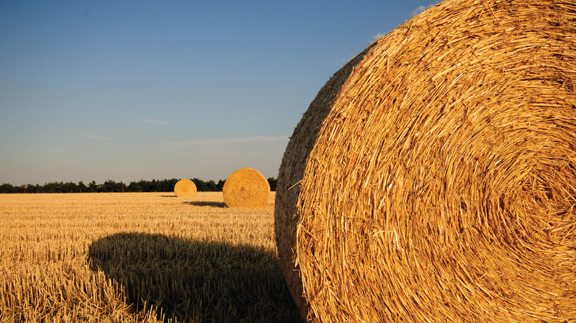 By Lanna Mills
Imagine for a moment that everything you know, everything you have worked for, your livelihood, your home, your cattle or your crops are all gone.
This is something that we do not want to think about, but it could happen to any of us, at any time. For many this was a reality when the wildfires swept across the state in April.
Our fellow Oklahomans, our friends, our neighbors were left sorting through the ashes clinging onto loved ones, praying and trying their hardest to save all that they could.
There have been many fires this spring; one of these fires was the "Rhea Fire" near Rhea, Okla. It started on April 12 and burned for nearly two weeks, destroying more than 280,000 acres. Though these fires are now extinguished, the damage remains.
Where there once was thick luscious grass, there are now acres of scorched dirt. It will grow back, perhaps even better than before, but it will take time.
Ranchers who were fortunate enough to have cattle and horses survive now are stuck trying to gather enough hay to keep them fed until the grasses can grow back or to find pasture elsewhere to keep them. There are homes, barns and miles of fence to be rebuilt as well as equipment, furnishings and supplies to replace.
Time has passed; you may no longer be hearing about these fires on the news, but these fire victims still need help. Even though many things were insured, it doesn't mean that the full cost of replacement will be covered. It can be a lengthy process collecting insurance claims, and not all loses will be covered.
How can we help? There are many organizations who have set up relief campaigns. Some of these include Oklahoma Cattlemen's Foundation (www.okcattlemen.org), Oklahoma Farmers and Ranchers Foundation (www.okfarmingandranchingfoundation.org), Oklahoma Farmers Union Foundation, and Cowfolks Care (www.cowfolkscare.com) along with many local churches and fire departments.
Pick up the July issue to learn more!