Summer Squash and Corn Chowder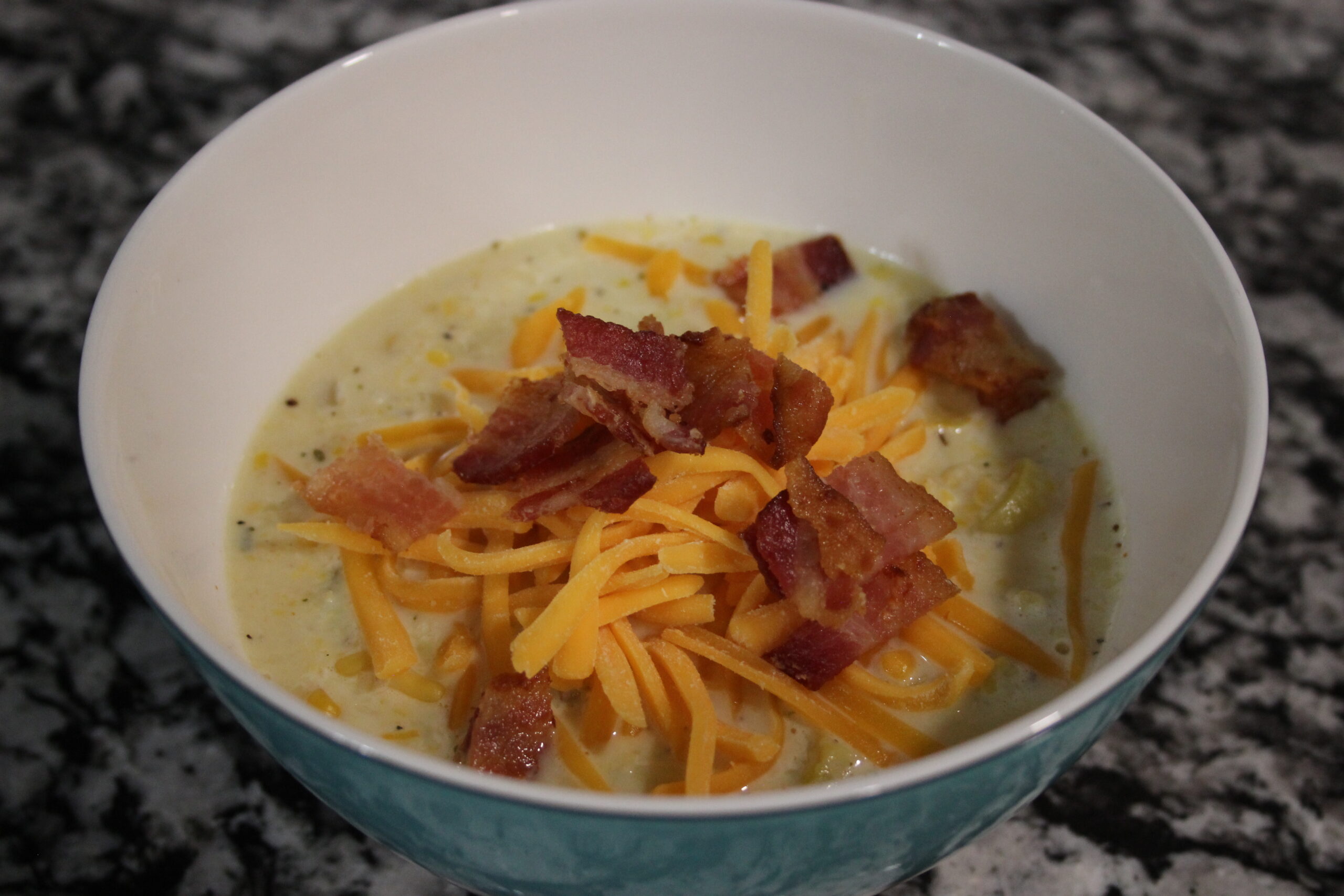 By Lacey Vilhauer
Total time: 40 minutes
Servings: 6-7
Ingredients
6 slices bacon, cooked and crumbled and 1 1/2 Tbsp rendered bacon fat reserved
1 1/2 lbs yellow squash, chopped (about 3 medium)
2/3 cup thinly sliced celery
1 cup diced onion
1 Tbsp flour
2 cloves garlic, minced
2 3/4 cup milk (I used 1%)
5 cups canned or fresh cut corn (from about 6 ears corn), divided
1/2 cup heavy cream
1 1/2 tsp chopped fresh thyme (or 1/2 tsp dried)
3/4 tsp salt, then more to taste
1/4 tsp freshly ground black pepper, then more to taste if desired
3/4 cup shredded cheddar cheese, for serving
Chopped green onion for garnish (optional)
 
Instructions
Heat 4 tsp reserved bacon fat in a large pot over medium-high heat. Add celery and onion and sauté 2 minutes then add the squash.
Saute until tender, about 6 minutes, adding in garlic and flour during last 2 minutes of sauteing. Reduce heat slightly.
Add 1 1/2 cups milk, 2 cups of the corn, thyme, salt and pepper to the sauteed veggies.
To a blender add remaining 3 cups of corn, remaining 1 1/4 cups milk and the cream. Process in blender until nearly smooth (about 30 seconds).
Add pureed mixture to pot and stir to blend. Cook until mixture reaches a light boil.
Serve warm with shredded cheese, crumbled bacon and sliced green onions if desired.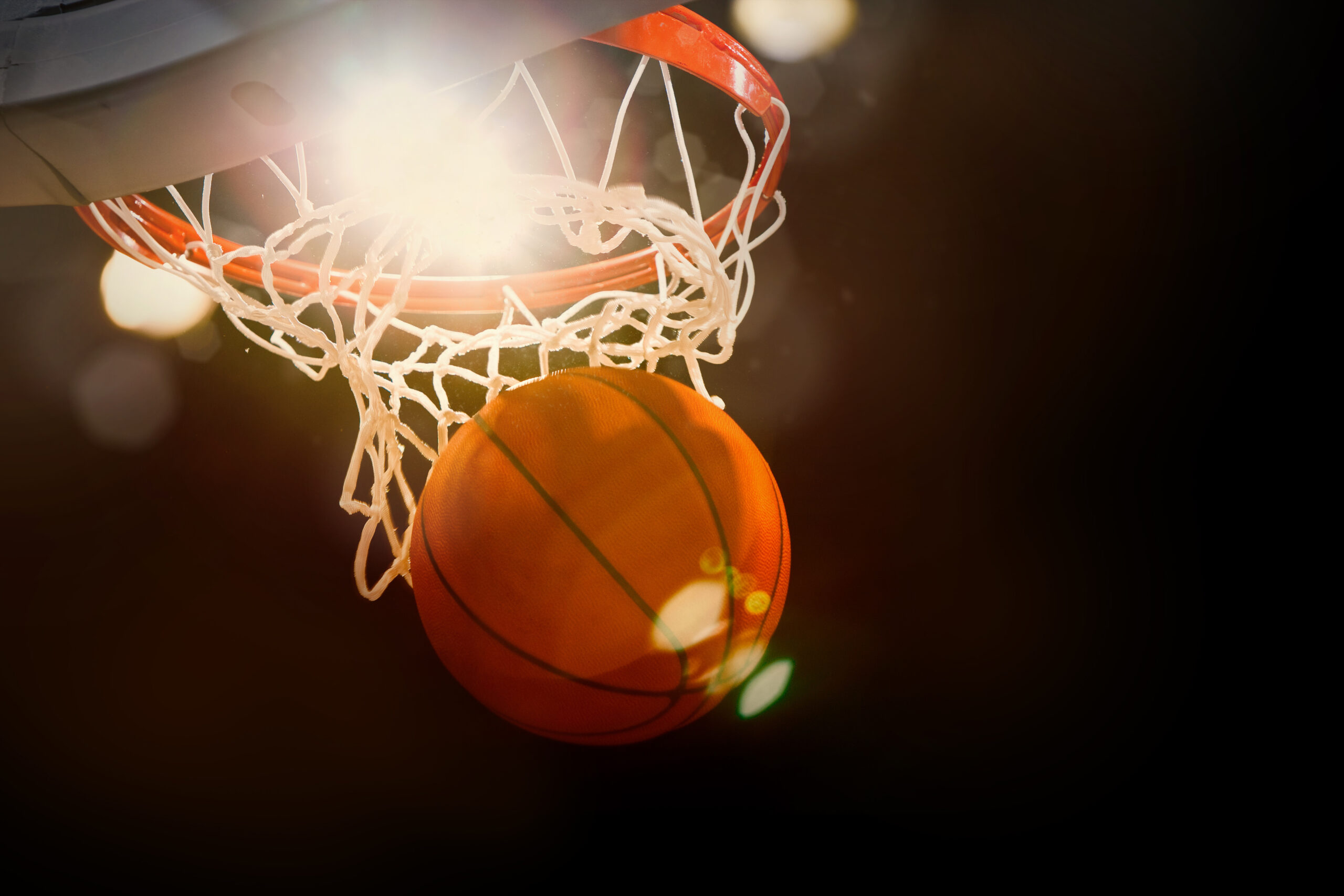 By Brandon Baumgarten
Did you play basketball in high school? Did you ever notice how some teams would hold on to the ball for extended periods of time? The strategy is to eliminate as much time off the clock as possible and close out the quarter with the lead. Some teams do this. Other teams do it more frequently than others. It's grueling to watch as a spectator as you watch the game evaporate as the team just holds possession of the ball. However, things are changing.
In fact, in Oregon, things are about to change when it comes to high school basketball. Their state just voted on adding a 35 second shot clock for the 2023-2024 season. No doubt, this move will increase the pace of the game and create more scoring opportunities.
The problem has become many people want to hold on to the ball too long without doing much with it. I could not help to think this week of how this scenario relates to our faith in God. It is one thing to have opportunity, but it is another thing to make the most of it.
There are many Christians who are holding the ball. God has literally changed them from the inside out, but instead of sharing that power and influence with others, we often don't. We allow the clock to run down and limit our chances of scoring for God. Imagine if the empowered church of God not only felt changed, but lived changed too. Have you been keeping the life changing power of Jesus Christ to yourself? I've been there before. I don't always share as much as I should, but I do know time is quickly ticking and the shot clock is counting down.
What we will do from here depends on our faith and action? Imagine if the disciples would have kept all their accounts of Jesus's life to themselves, we would have never known what happened. Instead, they shared and chose to take what God had given them to the world. Will we choose to share the life changing power of the Gospel? Will we take our shot before our time expires?
The lights are on. The game is going. The world is watching. The clock is ticking. Warriors for Christ: The ball is in your court. May we choose to make the most of it!
"Why, you do not even know what will happen tomorrow. What is your life? You are a mist that appears for a little while and then vanishes." -James 4:14 (NIV)
No Bake Reese Peanut Butter Chocolate Banana Cream Pie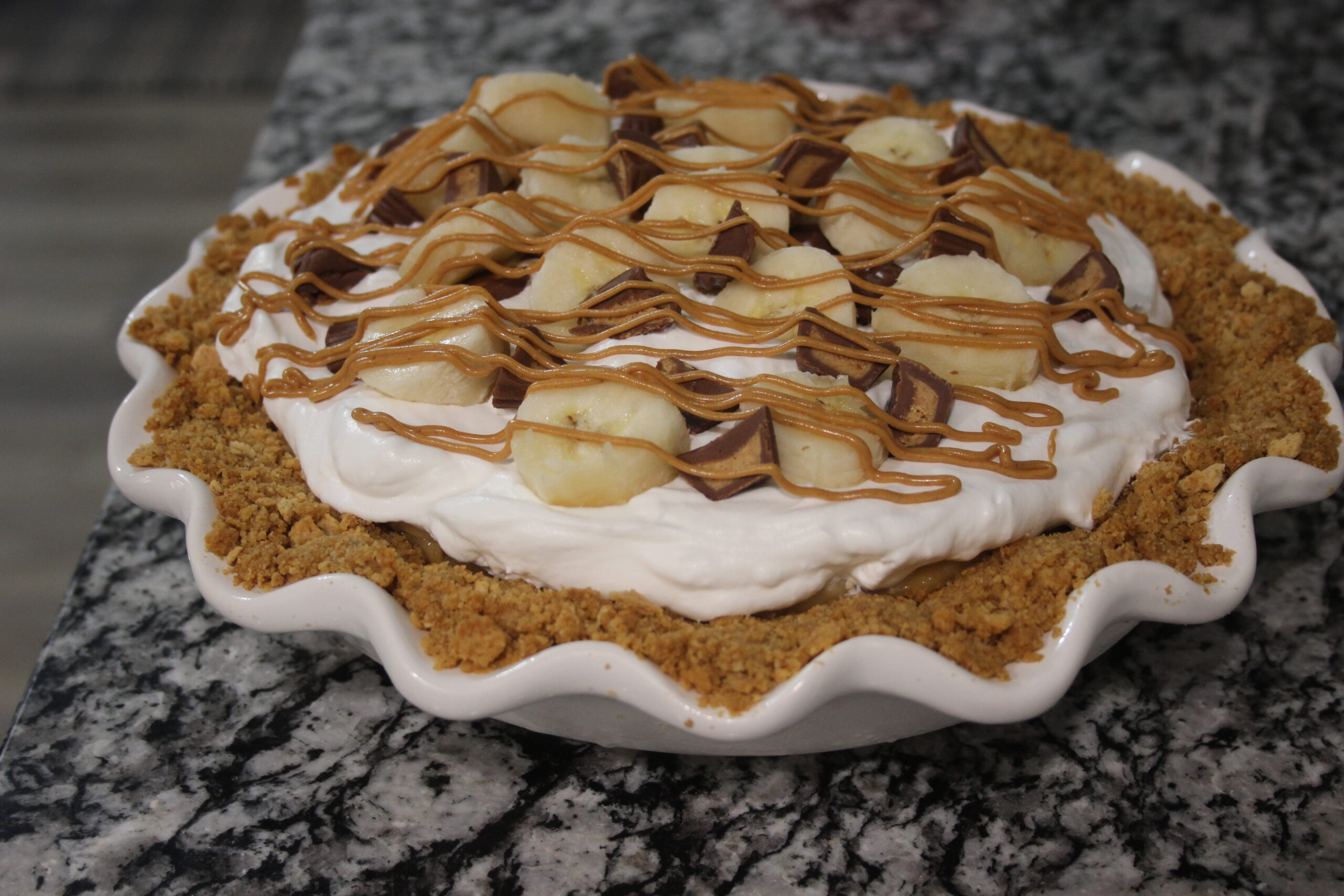 From Lacey Vilhauer of Laceys Pantry
Time: 25 minutes + 6 hours chill time
Serves: 10
Ingredients:
Crust:
2 1/2 cups graham cracker crumbs
1/2 cup melted butter
Filling:
1/2 cup chocolate chips
1/4 cup cream
1/4 cup smooth peanut butter
1 cup half and half
1/4 cup granulated sugar
2 eggs
1 tbsp cornstarch
2 tbsp smooth peanut butter
1 tsp vanilla
2 bananas, sliced
whipped cream, extra banana, mini peanut butter cups and peanut butter for garnish
Crust:
Stir together graham crumbs and melted butter and press firmly into the bottom and up the sides of a 9 inch pie plate. Bake at 350 degrees F for 8-9 minutes, until it looks slightly dry. (This step is optional and just helps the crust to hold up better)
Filling:
In a medium bowl, combine chocolate chips, cream and peanut butter. Microwave on high in 20 second intervals, stirring each time, until melted. Pour into the bottom of the crust.
In a medium saucepan, whisk together half and half, sugar, eggs and cornstarch until smooth. Cook over medium heat, stirring constantly, until thickened — this can take up to 10 or 15 minutes but don't rush it.
When the filling has thickened, stir in peanut butter and vanilla until smooth. Stir in sliced bananas. Pour this mixture into crust over chocolate. Cover with plastic wrap and refrigerate for 6 hours or overnight until set. Top with sweetened whipped cream, sliced bananas, Reese's peanut butter cups, and peanut butter drizzle as desired. (To drizzle peanut butter, simply heat in the microwave until it can be poured, then use a spoon or put in a decorating bag and drizzle over the pie).
OCC Area II Commissioner Robert M. Priess Represents from One State Line to Another
By Bryan Painter
Where does your area include? From the Hard Red Winter Wheat fields along the Kansas line to the Red River border with Texas.
The Oklahoma Conservation Commission has five Area Commissioners and this claim only holds true for newly appointed Area II Commissioner Robert M. Priess. His area runs vertically north to south from one state line to the other.
Priess, who lives near Coyle, was nominated by Governor J. Kevin Stitt to the Oklahoma Conservation Commission to serve a 5-year term ending June 30, 2027.
Priess, a longtime Director for the Payne County Conservation District, began serving as the Area II Commissioner at the July 2022 Commission meeting.
As a producer, Priess purchased 320 acres of land at age 19 with the help of his parents. Later with his wife Sharon, he bought 80 more acres and they joined in a partnership with his parents farming and ranching more than 2,000 acres.
"We also operated a sale barn in Edmond and one in Guthrie," he said. "I forward contracted feeder cattle for Prairie Livestock, Hopkinsville, Kentucky, and Crossroads Cattle Co., Austin, Texas."
As their two children grew older, they hit the livestock show circuit and made many friends across the Midwest showing cattle.
"I was involved with the Oklahoma Club Calf Association serving on the board of directors for 20 years, 5 years as president and 5 years as executive director," he said. "I have also served on the Payne County Conservation District for over 25 years, the last 10 as chairman of the board. We just paid off the building in Stillwater we built to house USDA and hope to now have funds to complete our outdoor classroom. We will use this classroom to educate young folks about conservation and how important it is to save our soil for the next generations to use."
He also served on the founding board of the Coyle School Foundation and as president for 10 years.
"I am retired now from farming and ranching but remain active working as a contract auctioneer with Pickens Auctions," he said. "We do about 100 auctions a year, some are charity auctions for churches, both the premium auctions for Payne County and Logan County Spring Livestock shows and other youth groups. I also have served as a board member on the Payne County Floodplain board 20-plus years."
Priess emphasizes, "I think working with and educating young folks is very important. I could not have accomplished what I have without the help and support of my wife of 59 years, Sharon."
Area II includes: Arbuckle; Cleveland County; Garvin; Kay County; Konawa; Lincoln County; Logan County; Love County; McClain County; Murray County; Noble County; Oklahoma County; Pawnee County; Payne County; Seminole County and Shawnee.