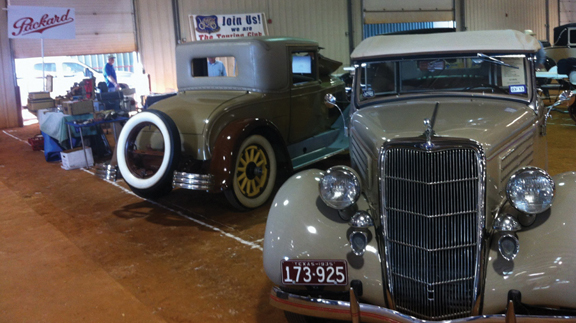 By Laci Jones
Mike Ersland, host of the National Pre-War Swap Meet in Chickasha, Okla., said his father's favorite color was rust. His father, Joe, was a collector of all things including combines, rakes, plows, road graders and antique cars.
"Dad was collecting antique cars before I was born, so I grew up with it," Mike said. "In my shop, we still have our 1903 White, which dad got in 1958—almost 60 years ago."
When Mike's father died 2010, he left the car to Mike's son.
"I got started working on steam cars at a very young age," Mike said. "I more or less grew up in it, and I was mesmerized by steam cars."
Mike now specializes in steam cars. Susie, his wife and co-host of the Pre-War Swap Meet, said she fell in love with antique cars after meeting Mike, and their son inherited the same love.
For more information, read the March issue of OKFR!