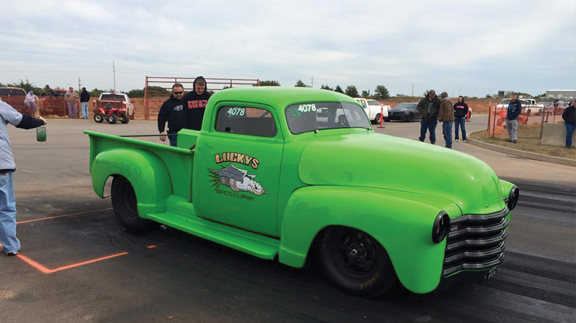 By Staci Mauney
A cacophony of sounds assaults the ears of spectators gathered for the Sayre Street Races as engines roar, tires squeal and the crowd cheers. Smoke fills the air as drivers speed down a straight, quarter-mile stretch in a grudge race, with the winner receiving bragging rights.
Daddy Dave, a celebrity driver from Street Outlaws on the Discovery Channel, greets fans and signs autographs. Drivers from across Oklahoma and as far away as Minnesota gather for the Sayre Street Races once a month from March to October at the Sayre Industrial Park in Sayre, Okla.
Sayre Chamber of Commerce executive director, Belinda Graham, started the Sayre Street Races in May 2014. The Sayre Industrial Park, which was empty, was the perfect place to hold the races due to the long, straight, flat stretch of road. There is not a track, but instead a road in the middle of a field, giving an organic feel to the Sayre Street Races not typically found at other race tracks.
Read more in the March issue of OKFR!