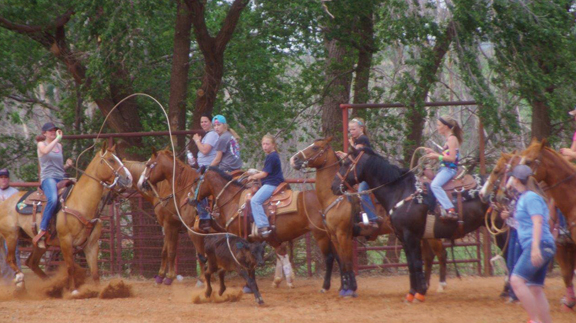 By Ddee Haynes
By the time you read this, the three rodeo arenas will be empty, the bunk house neat and tidy, all the stalls cleaned and the only thing you will hear is the western Oklahoma wind blowing.
Looking at what seems like a deserted camp, the common passerby would have never imagined a short month ago that for six days in a row all three arenas were over flowing with kids, horses and livestock, the bunk house was full of messy beds, dirty clothes and rodeo gear, horses were stomping around in the stalls and the air was filled with voices, laughter, bellowing calves, and an atmosphere of hope, try and inspiration that is so hard to explain to a person who has never experienced the camaraderie found in the rodeo world and at the Camp of Champions.
Learn more in the July issue of OKFR!