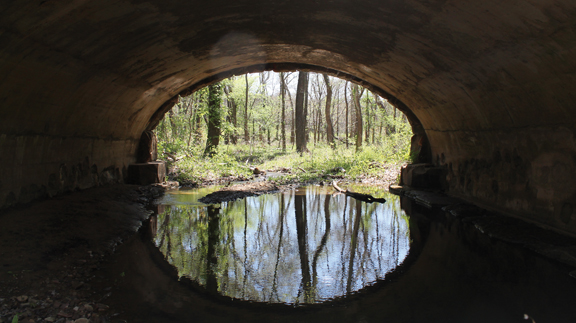 By Laci Jones
With architecture that looks like it was always meant to be there, the Osage Hills State Park, located in the largest county in the state—Osage County, is celebrating its 80th anniversary in 2016.
The 1,550-acre state park is located between Bartlesville, Okla., and Pawhuska, Okla. In 1930, Pawhuska was wealthier than Bartlesville, which led to an increase in job opportunities as well as crime.
"The old city shield being such a rugged country, it was a good place for people to go and hide," said Nick Conner, park manager at Osage Hills State Park. "There are a lot of fairly famous bank robbers who came down and would hide in the area. One of the more famous ones around here would be Frank Wells."
Unlike many state parks where the land was donated, the land where Osage Hills State Park sits was purchased. Representatives looked at eight or nine different locations before finding the right piece of land, Conner explained. The two communities needed to raise $30,000 to purchase the land.
Pawhuska raised the money before Bartlesville. In fact, Pawhuska raised the money six months ahead of time, he added.
"They didn't use all that money to purchase the land," he explained. "We're not sure what all they used the money for, but I assume it was probably to help pay for the camp."
Read the latest issue of OKFR to learn more about Osage Hills State Park!