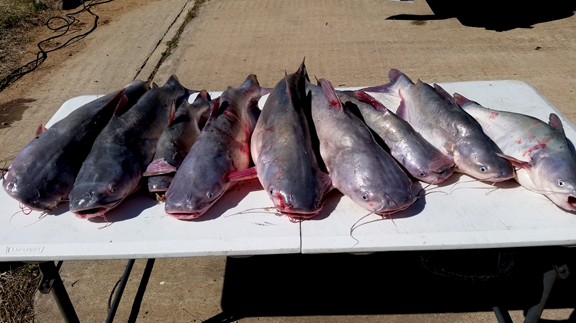 By Laci Jones
If you are looking for a state park that has it all—history, activities and scenery, look no further than Great Plains State Park. Near Mountain Park, Okla., Great Plains State Park is 487 acres with more than 400 acres of park land.
"The lease agreement was signed with the Bureau of Reclamation on November 13, 1974," said Scott Fraley, interim park manager of Great Plains State Park. "Great Plains State Park was open to the public August 1975."
Located in the same area as Great Plains State Park is the mining town of Wildman, built in 1900 with the help of the federal government. At one time, the town of Wildman had two grocery stores, a general store, a restaurant, a drug store, two hotels, assayer's office and a hardware store, wrote Jamie Dodson in Wildman, An Oklahoma Ghost Town.
"The town got its name from the type of people who liked to come there," Dodson continued. "The town was described as 'a wild west, hard shooting, tough mining town made up of grizzled miners and unscrupulous gamblers with a liberal seasoning of bandits.'"
Learn more in the latest issue of OKFR!