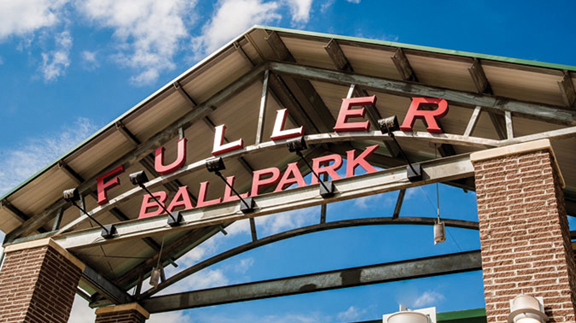 By Rhonda Shephard
On the east edge of Woodward, Okla., lies a public park that everyone should visit. If you've never been, it's one of the best parks in the state, and a real gathering place for the community.  Crystal Beach is a place residents and visitors flocked to swim in the lake, enjoy the outdoors. and beat the summer heat. Still a popular gathering park, regardless if you make Woodward a day visit or a weekend trip. The amenities of the park are varied and up-to-date. There is a little bit of something for everybody.
Located at Crystal Beach Park is Fuller Park. It is a top-notch facility that is one of the finest baseball venues in the state. The five-plex facility provides a class facility for youth programs and a familiar site for tournaments: AAA play, high school and as young as T-Ball. It can be enjoyed all summer long.
Located at 108 Temple Houston Drive, Woodward, Okla., Fuller Park is now home of the Woodward Westerners, established in 2016 as a part of the expansion team in the Pecos League. Come out watch the Westerners. Check out the team's 2017 home schedule at www.WoodwardWesterners.com.
Across the street from Fuller Park is the Woodward Aquatic Center. This water park is one of Oklahoma's newest additions to hot summer fun and is family-friendly. The facility provides slides, shooting water cannons, lazy rivers and water buckets to cool off the hottest summer days. Spend the day at this fun park. It is safe for children of all ages, with something for everybody.
Read the June issue to learn more!