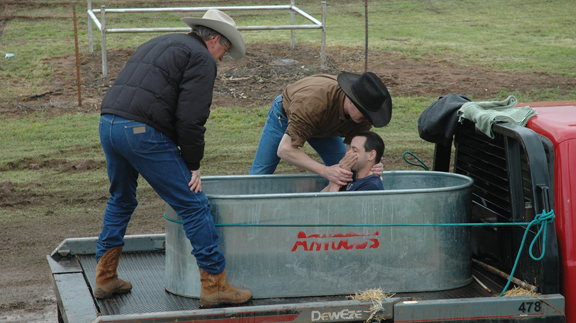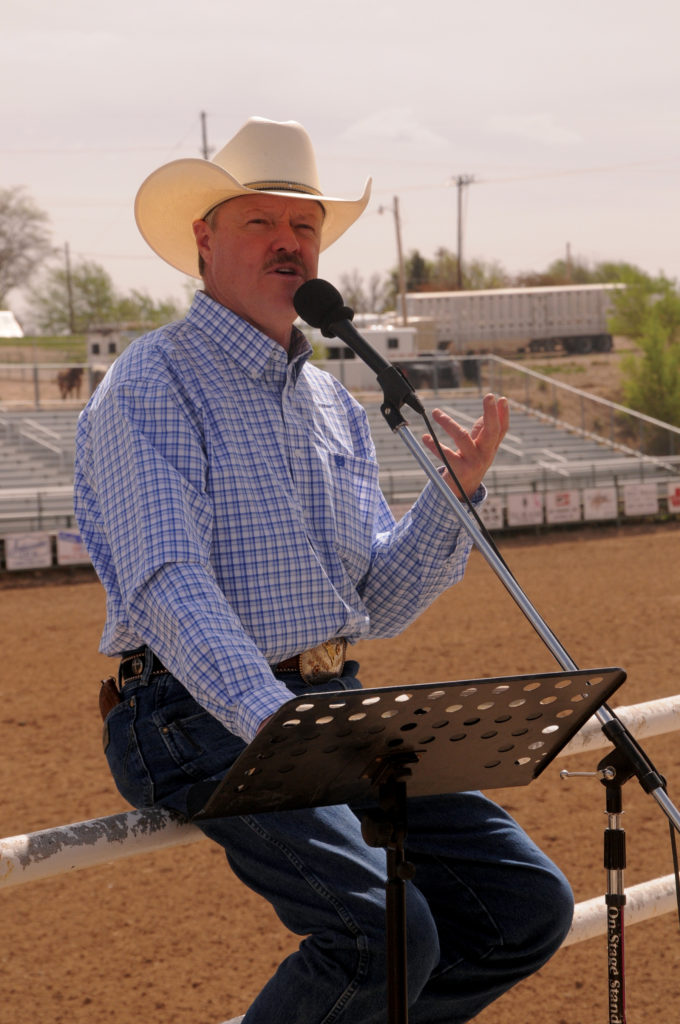 By Ddee Haynes
I first meet Dale Hirschman more than 20 years ago. We inherited each other as friends through my husband Mitchell. Hirschman and Mitchell traveled a lot of the same rodeo trails during their younger years. One of the first things I noticed about Hirschman was the twinkle in his eyes and his quick, crooked smile. But what stood out to me most was his walk. He walked, and still does walk, like a man with a purpose—long easy strides with no hesitation—a man sure of his path.
Hirschman felt he was destined from the start to be a cowboy. At the ripe age of eight he entered his first rodeo, a rodeo his baseball coach told him about. The verdict is still out on whether it was fate or his coach was trying to tell him in a nice way that he really was not a good baseball player! Whatever the reason, Hirschman took to the rodeo life like a duck to water. Hirschman continued to rodeo well into his 40s, which can be tough, especially if you are a rough stock rider.
Hirschman rode bulls, saddle broncs, bareback broncs and even did a little steer wrestling. But his true talent was bareback riding. In bareback riding, the rider uses a "rigging" made of leather that resembles a suitcase handle on a strap. The rigging is placed atop the horse's withers (shoulders) and secured with a cinch. Bareback riders endure more abuse, suffer more injuries and carry away more long-term damage than all other rodeo cowboys.
As the bronc (horse) bursts from the chute, the rider must "mark" the horse out. Marking a horse out means both spurs need to be touching the horse's shoulders until the horse's feet hit the ground. If the rider fails to do this, he is disqualified. As the bronc bucks, the rider pulls his knees up and rolls his spurs up the horse's shoulders. Bronc riding has been compared to riding a jack hammer with one hand. Living with a retired bareback rider, I know the toll those eight-second rides leave behind as you get older! As I have said more than once, "being a cowboy or cowgirl ain't for sissies."
Hirschman grew up in church and it was during one of those services that Hirschman feels he had the first sign he was meant to be a cowboy preacher. The sermon that day was about a horse that was thought to be unbreakable. Through prayer, hard work and love, the horse was eventually broke. As the sermon came to an end, young Hirschman thought to himself how neat it would be to be a cowboy preacher. As the years began to unfold, Hirschman followed his dream of being a rodeo cowboy. It was during his college career that his walk with the Lord escalated. The door opened for Hirschman to give his first cowboy church service during his senior year at a college rodeo. That first church service was the start of a ministry that is still going today.
Pick up the September issue to learn more!