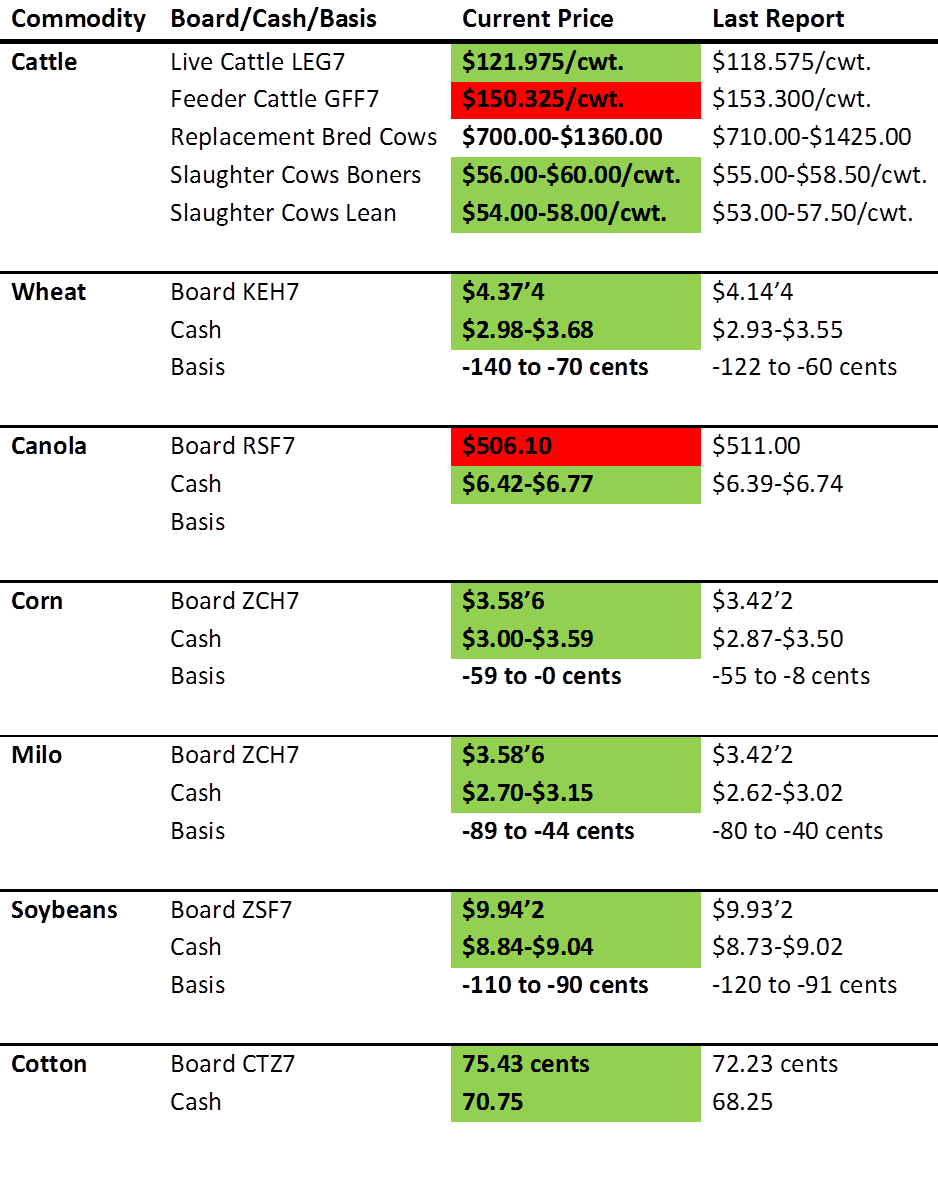 By Trent Milacek
Feeder cattle prices have followed the anticipated price pattern that was detailed in previous reports. The final "shoulder" is formed, traced by the black curve, and prices are at support near $150/cwt. Producers will be concerned with price movement through the week as the market determines if prices should be above or below this support line.
As discussed previously, if the $150/cwt. support fails, then prices could trade down to ~$137/cwt., which is the next support level. It may take a few days for a trend to develop but opportunities to price protect are limited. Put option prices have increased with the decrease in futures prices, requiring producers to focus on discovering their breakeven price level.
Purchasing options above breakeven will be expensive and those option prices could be prohibitive to securing a breakeven price floor. Futures are finding some support from strength in the stock market; it is possible that some spillover support will occur from that rally. Consider your options and contact your broker for assistance with positioning your operation for success in the current market.
Oklahoma State University, U.S. Department of Agriculture, State and local governments cooperating. Oklahoma Cooperative Extension Services offers its programs to all eligible persons regardless of race, color, national origin, gender, age, religion, disability, or status as a veteran and is an equal opportunity employer.
Reference to commercial products or trade names is made with the understanding that no discrimination is intended and no endorsement by the Oklahoma Cooperative Extension Service is implied.