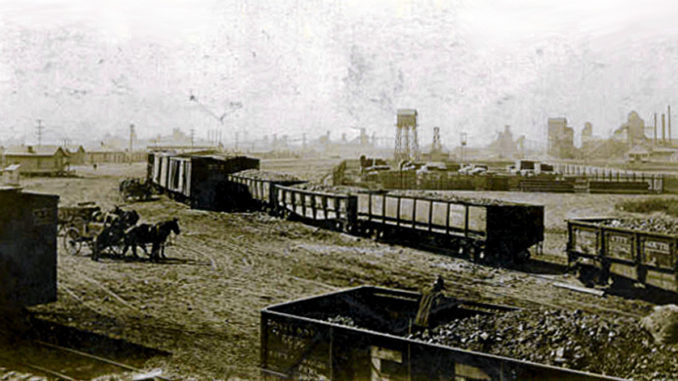 What constitutes a "Ghost Town?" Well, according to some research, ghost towns can include sites in a variety of states, ranging from abandoned to barren, with the middle-ground being neglected. Some sites no longer have any trace of civilization and have become pastureland or even been flooded. Others are unpopulated, but their old buildings still remain. In a few cases, small populations might remain, but with much fewer people than in years past.
One of those towns began in far northeast Oklahoma in Ottawa County in 1913 as a mining town by the name of Tar River. The area was full of lead and zinc mines, and the town was thriving. It boasted rooming houses, drug stores, livery stables, speakeasies, dance halls, gambling dens, and much more. Merlyn Mantle, the late widow of the baseball player Mickey Mantle, was a native of Cardin, born there in 1932.
In 1920, the town's name was officially changed from Tar River to Cardin, after Quapaw Indian William Oscar Cardin and is wife Isa Wade, who two years earlier had his 40-acre allotment platted and recorded with the county clerk. That year, the town's population was recorded as 2,640, but just seven years later it barely surpassed 400. By 1938, the town was disincorporated.
Cardin reincorporated in 1983 in order to obtain grants and loans from the government in order to build a sewer lagoon and water lines. In 2000, with a beauty shop and four churches, the towns population stood at 150.
The town of Cordin, along with Picher, and Hockerville, is located within the Tar Creek Superfund site. These towns were part of a $60 million federal buyout because of lead pollution, as well as risk of buildings caving in due to decades of mining. Cardin, Okla., officially closed its last business, the post office, on Feb. 28, 2009.
In April 2009, federal officials stated that only seven residences were occupied in Cardin, and that the town's water service would soon be shut off. This made Cardin the first city within the area to be completely closed.
In November 2010, the last family in Cardin received its final buyout payment from the federally funded Lead-Impacted Communities Relocation Assistance Trust and departed, reducing the town's population to zero.
Read more in the January issue of Oklahoma Farm & Ranch.