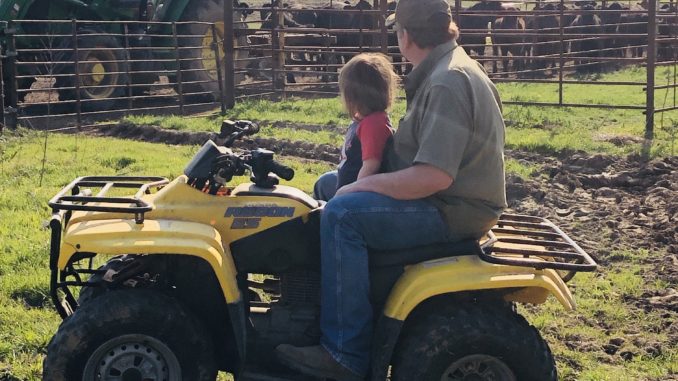 When I flip the calendar over to the month of February, I smile because February is love, chocolates, flowers, roses-are-red-violets-are-blue, romance, snuggle weather and fires in the fireplace. If you are in a relationship, Valentine's Day is like a bonus anniversary. If you are not in a relationship, then grin and bear it, March will be here before you know it. I do know and appreciate people who enjoy being single, I on the other hand, am a relationship driven person; my husband completes me. How do I love thee, let me count the ways….
I really love to celebrate holidays the traditional way, by opening presents! I love the excitement of February as much as December. December puts a lot of pressure on my sweet man to properly celebrate three very distinct special days. Within seventeen days of each other, we celebrate our wedding anniversary, Christmas and my birthday. It's a good thing that he does such a wonderful job at loving me on a daily basis, and it's good for him that I don't possess high expectations that supersede his abilities because gift giving is not one of his strengths. It's not really his fault, he's got a heart for it, he just works all the time, and our town lacks a shopping mall. Valentine's Day is easy for him. The array of gift choices is the same year after year. It's a very sweet holiday, and he never disappoints.
The gift he gave me for our first Christmas together was a pink camo-colored 22 (complete with ammunition) is still my most favored gift of all time.
I think what made this gift so memorable was its uniqueness. It was a surprise! I didn't ask for it, nor did I throw hints for it, I didn't need it, but I loved it! Just knowing that he put a lot of thought behind it made me love him even more. He's not always so thoughtful, but I know deep down he wants to be. He's extra attractive to me when his sweet thoughtful side shows. But then there are times when he recognizes that he missed the opportunity to be thoughtful and thinks he can save the situation by pouring on that boyish charm that is irresistible…well, almost irresistible. I can think of one miserable Mother's Day when he wasn't able to save the day. He regretfully decided not to participate in the holiday and justified his actions by verbally stating, "You aren't my mother." Don't get me wrong, I have forgiven him, but I'm still working on forgetting the dreadfully bleak, miserable lack of celebration on his part. But I do love him for knowing better than to give me a vacuum cleaner, an iron or pots and pans as a gift.
I pledged to love, honor and obey. But let's not hold me too close to that vow obey that seems like if he tells me to jump, I'm supposed to ask how high? We all know that wouldn't be a wise thing for him to say, nor would he, because he is a very smart man. Love and honor I don't have a problem with. I am blessed to love and be loved by this sweet man.
The list of things that I find attractive in my husband is very long. It is fair to say there isn't much about him that I don't love. I enjoy being next to him, in his world. It's when we step out of that world, into the abyss outside his comfort zone that he tends to annoy and irritate me. So in order to keep that lovin' feeling, I try not to ask him to go to the mall or stray too far from Pittsburg County.
Our church just announced the dates for a Marriage Enrichment Conference. I marked it on our calendars. He was adamant that our marriage is great we don't need help. I agree our marriage is great, but just like his truck and tractors that run great, they all get tune-ups to keep them running that way. I went on to explain every marriage can use a boost; he countered with they will probably ask him to teach a class, I assured him that just because he's been married a few times does not make him an expert on holy matrimony. That fact ended the conversation. We are now signed up and anxious to attend.
There are a lot of words that make up the man that I love, in random order: manly- man, passionate, redneck, trucks, cows, dirty boots, Copenhagen, pocket knife, hard-working, 4-wheel drive, smart, happy-go-lucky, sincere, God-fearing, ball caps, bonfires, tailgates, funny, starched jeans, diesel, patriotic, guns, cowboy hats, tools, headstrong, sincere, old westerns, hero, tender, loving and simple. Simple, meaning he's uncomplicated. What you see is what you get. His favorite place in the world is home with me…well, me and his cows.
Every evening, at about 5:30, cattle start gathering at the gate and you can find me in the kitchen finishing up dinner. A tiny wave of excitement goes through my body when I hear the herd start bawling; they can hear his truck coming down the road long before I can. This man is our life-line; we can't live without him. Whoever gets his attention first is dependent on the position of the sun. If it's about to go down then I'll get a peck on the cheek as he heads out to feed. If the sun has set, then he has time to eat, because it isn't going to get any darker than it is right then. The only time this routine gets out of sync is when the mama cow "Houdini" meets him in the driveway. This hag of a cow demands his attention. He grabs a feed bucket and heads for the gate to the weaning pasture. She can only stand being a part of the herd for a short time. She doesn't mind being with a bull or even a herd of weaning calves. It's the other mamas that she has a problem with. Gdubb has had numerous chances to take her to the sale barn, but she is still here. Even though this cow has irritated me for years, the way my man handles the situation only makes me love him more. His tender heart says she isn't really any trouble, and she gives me a healthy calf every year. I guess I relate to this situation, because he overlooks my flaws, my metabolism is starting to slow down, and it's clear that I've traded my bikini for white flour and sugar.
He still enjoys sharing life with me and he looks at me the same way he did the first time he saw me. The first time he hugged me, he pulled me close and wrapped both arms around me, and I felt like I was home. I don't know about love at first sight, but I do know that the attraction I felt from his touch completed my world.
When I try to count the ways that I love my redneck Romeo, I get a bit overwhelmed. I love his voice, I love his charm and I love his heart, but he sure can make me crazy! Nonetheless, I still wish I could shrink down and ride around in his pocket all day, so I never have to be away from him. Go figure.
Read more in the February 2020 issue of Oklahoma Farm & Ranch.