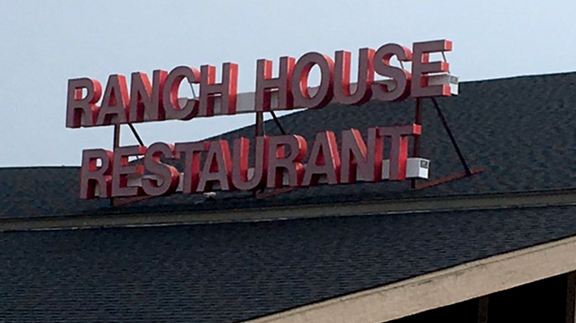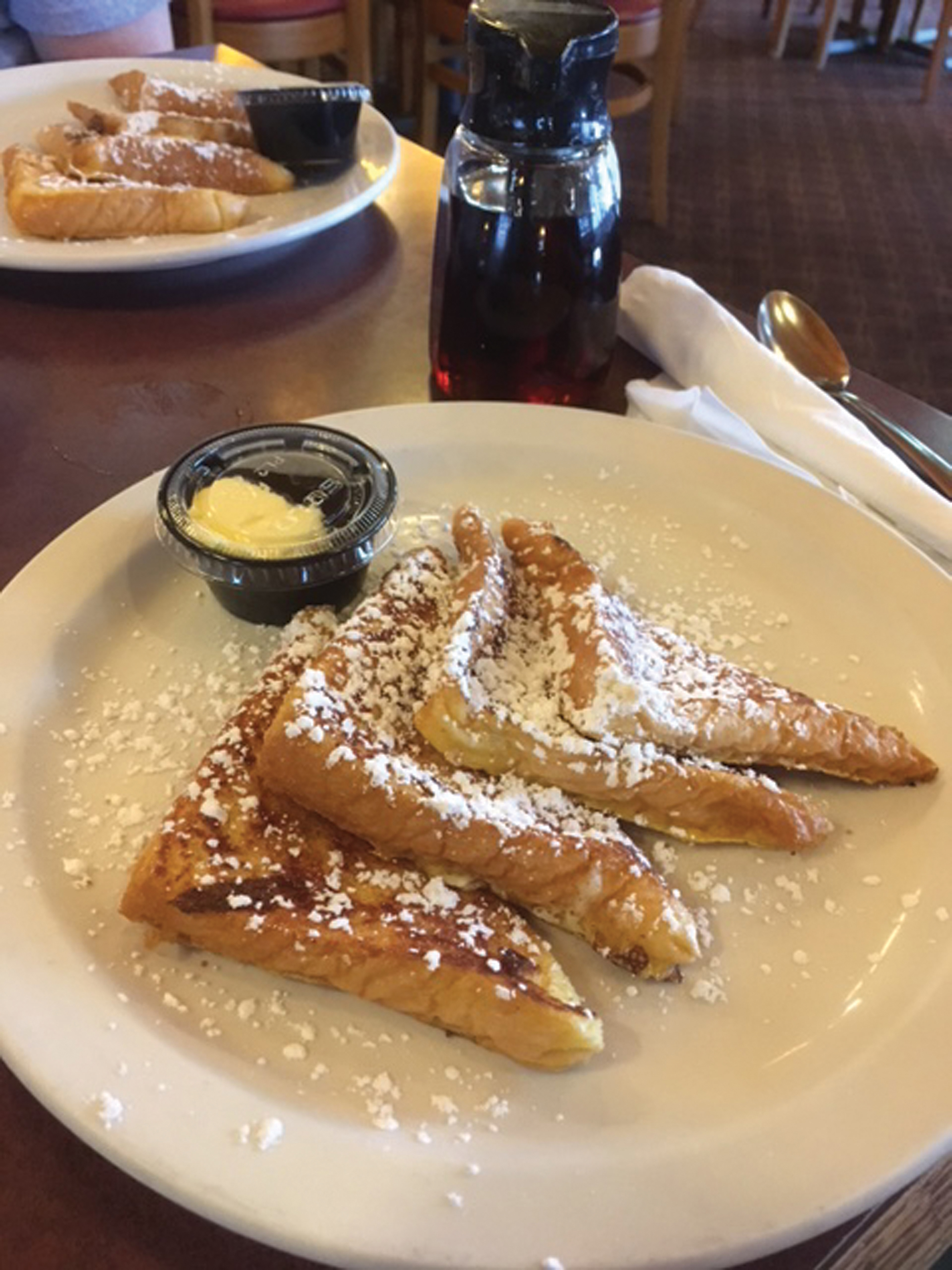 Stroud, Oklahoma
By Kristi Hawks
This month's backroad venture took me and some friends to the Ranch House Restaurant in Stroud, Okla. This restaurant is located on Historic Route 66 and serves home-cooked food. As I mentioned in a previous article, I like to find places that serve delicious food and have a welcoming atmosphere for good conversation and comfortable surroundings just like my family's dinner table. This place offered a full-service menu and a buffet at lunch and Friday nights.
We went specifically for the breakfast this trip because I heard great reviews of the French toast and wanted to try it myself. It was about a two-hour drive through the backroads on that peaceful Sunday morning. Arriving in Stroud, we had no trouble finding the restaurant just north of I-44 on Highway 99.
We first noticed that it is connected to the Cattle Country Lodge and has a nice rustic appeal to the exterior with an old wooden wagon decorated for fall with pumpkins. I immediately had the feeling of an old western restaurant that you saw in old movies. As we entered, the décor continued with western art and plenty of old memorabilia that you would find in any old ranch house.
We were immediately greeted by a friendly waitress and told to seat ourselves anywhere we liked. Our timing was about mid-morning so you could tell we missed the early breakfast rush and had no trouble finding a clean table. We requested the breakfast menu, which had common breakfast foods like eggs, bacon, sausage, omelets, French toast, pancakes, biscuits and a $3.99 Special Breakfast consisting of two eggs, hash browns, bacon or sausage, toast or biscuit and gravy.
On the recommendation, three of us ordered the French toast and added a couple of western omelets that came with hash browns and toast. All I can say is that the French toast was delicious. It was dipped in the egg batter and fried crispy and was cooked all the way through.
It had a cinnamon-sugar taste to it and came with the butter on the side and a light dusting of powdered sugar. It was home cooked and you could taste it. The western omelets were good and there were plenty of ingredients inside, and everything was completely cooked and tasty. The hash browns and toast were also good, but with the amazing French toast, we didn't eat much of these.
One of my friends ordered the Special Breakfast and said it was satisfying and a great value for the food on the plate. The eggs were cooked as requested, and we were offered all the necessary condiments if we wanted them to enhance the taste. We heard the biscuits were fluffy and delicious, but unfortunately by the time we got there they were out of them. Maybe next time I can try those. The service was excellent, and we all agreed we were full when we left. The prices were reasonable for the amount of food we got.
The Ranch House Restaurant also caters small or large functions. Their hours are Tuesday through Friday 6 a.m., to 8 p.m. and Saturday through Monday 6 a.m., to 2 p.m. The Rach House Restaurant is located at 1200 N. 8th Ave., Stroud, Okla. 74079. They can be reached via phone at 918-968-4807.
For this former Iowan, the place was well worth a drive to through the country backroads for the French toast, great conversation and comfortable atmosphere. An added plus is that it's on the Historic route 66, which I plan to travel across Oklahoma. Enjoy!